Bit of a thaw: Number 2 Gully, Ben Nevis
Overnight, the freezing levels sneaked up to about 1150m, a bit higher than some of the forecasts were suggesting, causing the snowpack to start to thaw at most levels.  This isn't necessarily a bad thing, as it may refreeze before the next dump of snow, giving the well needed consolidated base for new snow to lie on.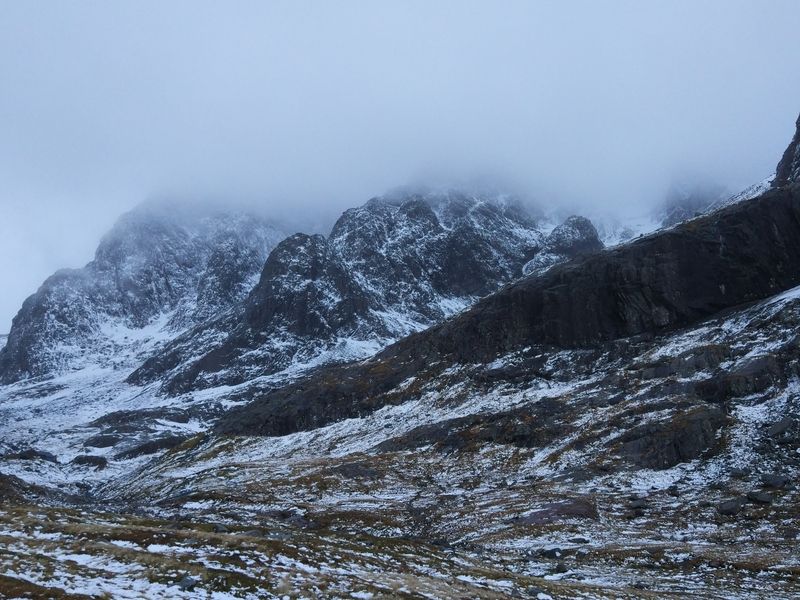 I was out today with Joe and Kirsty. For Kirsty, it was her first time winter climbing, and for Joe an opportunity for some coached leading, so we headed up to No. 2 Gully, as having been up there yesterday, I was sure that it would be fine for today.  There was quite a bit of fresh snow in Coire na Ciste and on the approach to Number 2 Gully, so we went up cautiously, but the gently thawing snowpack was fine throughout, with no tail-tale signs of insatiabilities, even if it was hard going at times!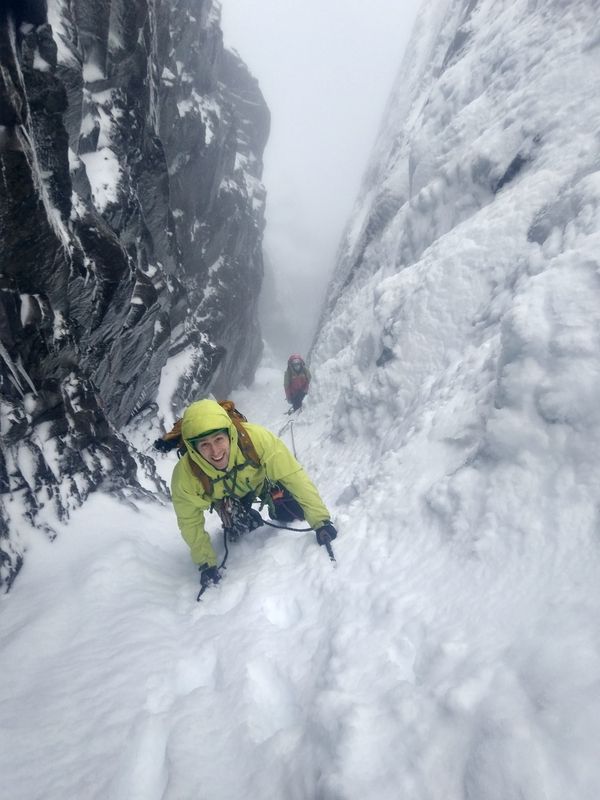 Despite the slightly damp conditions, both Joe and Kirsty remained enthusiastic throughout, and did a good job at leading themselves up the route. Whilst at the foot of the route, we were passed by three Swiss mountaineers, who all soloed the gully sans crampons. Unfortunately for them, I don't think that they have as yet sampled the best that Ben Nevis has to offer.
Wild day in the hills tomorrow, time to batten down the hatches!
https://westcoast-mountainguides.co.uk/wp-content/uploads/2017/01/IMG_20170110_135101_HDR.jpg
800
600
Ken Applegate
https://westcoast-mountainguides.co.uk/wp-content/uploads/2014/10/logo_wcmg.png
Ken Applegate
2017-01-10 19:39:36
2022-05-10 08:21:52
Bit of a thaw: Number 2 Gully, Ben Nevis