Cosmetic snow on Raeburn's Route, Stob Coire Nan Lochan
Today, I was out with Rob and we headed to Stob Coire nan Lochan with the aim of climbing Raeburn's Route on Central Buttress. We broke trail into the corrie, which with a slight rain crust was quite hard work this morning. With the temperatures having largely been below zero above 900m recently, I thought that the first pitch, which relies heavily on frozen vegetation, would be good to climb and even up close, things looked frozen. It quickly became apparent that both the snow and the vegetation were far from frozen and that things were quite soggy beneath the surface, so I retreated and instead we gained the second pitch of Raeburn's Route from NC Gully.
There's plenty of snow on the route, unfortunately, very little of it any use for axe placements. Ok for feet though. After the first pitch of Raeburn's Route, the route is on rock, so despite the snow being largely cosmetic, the route was still very climbable, it just took a bit of effort and time to ensure that the axes were going to stick.
The firmest snow we encountered all day was on the western flank of the north ridge, where it was very icy for a while. It may be the firmest patch of snow/ice I've walked over this winter. Very quiet on Stob Coire nan Lochan, with a couple of teams on Dorsal Arete and a couple of skiers earning their turns.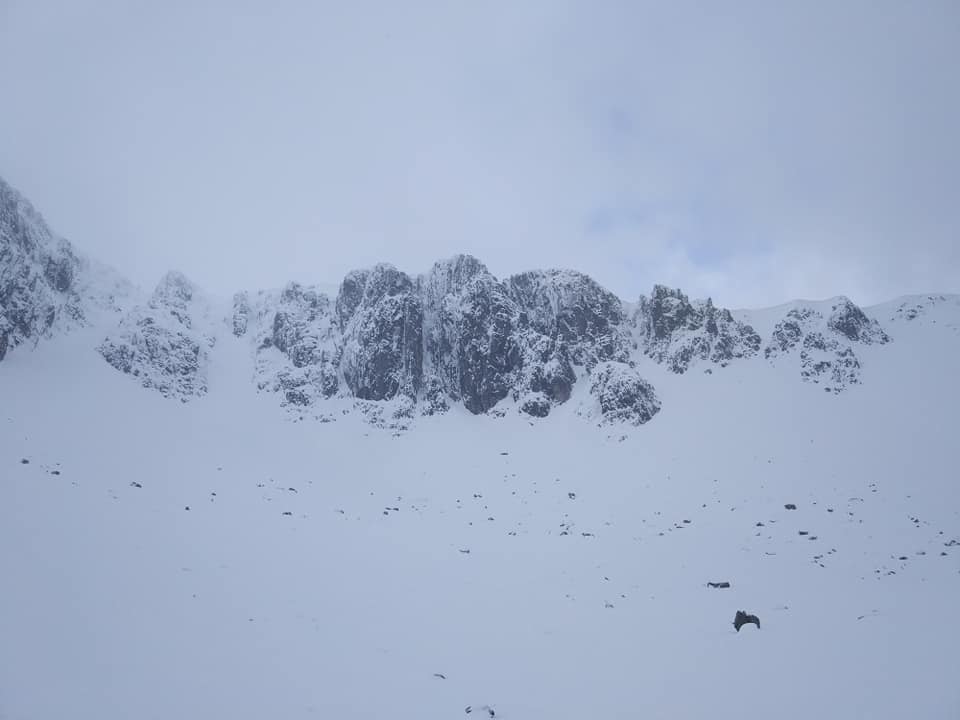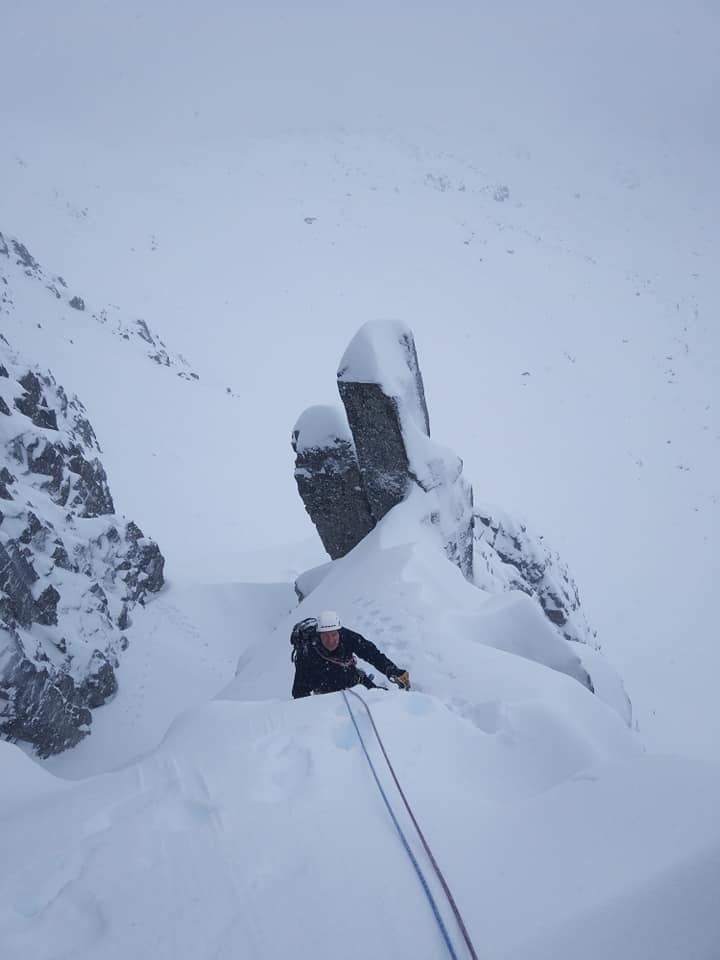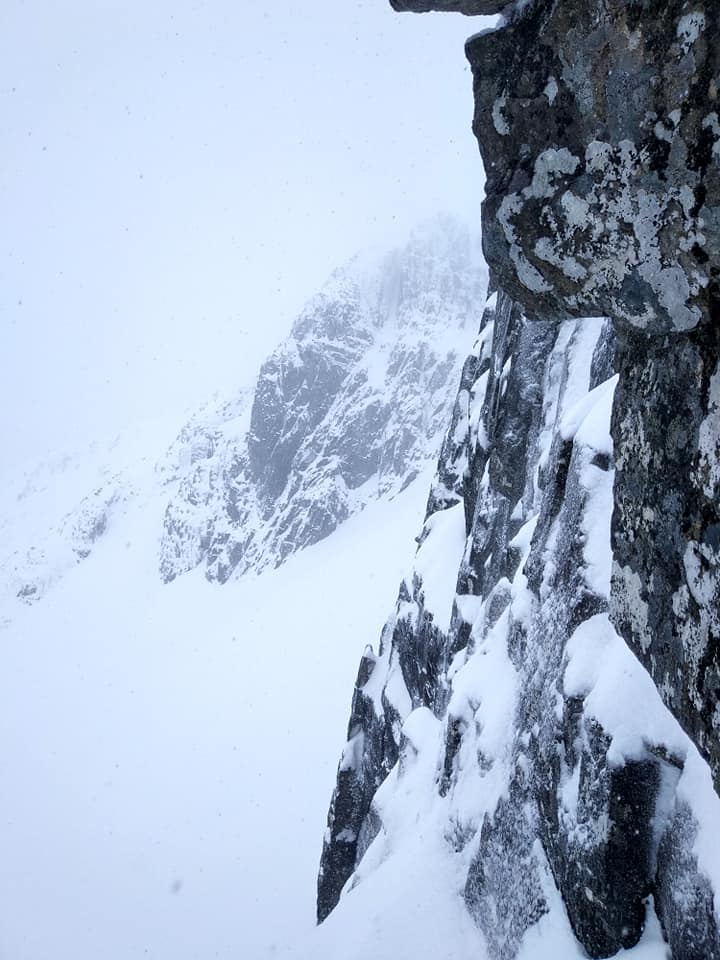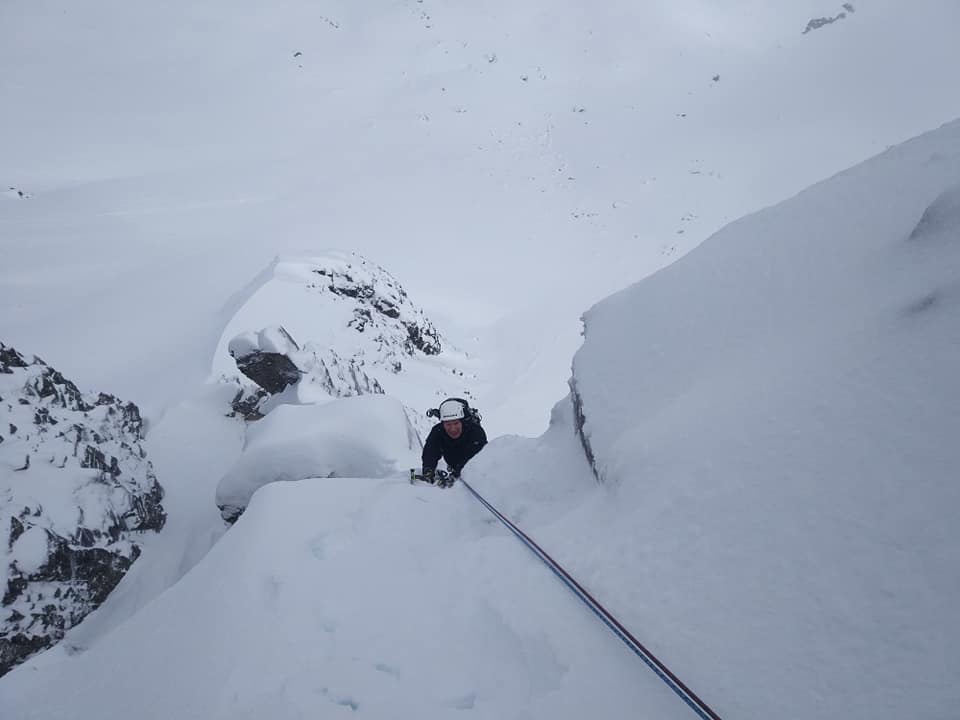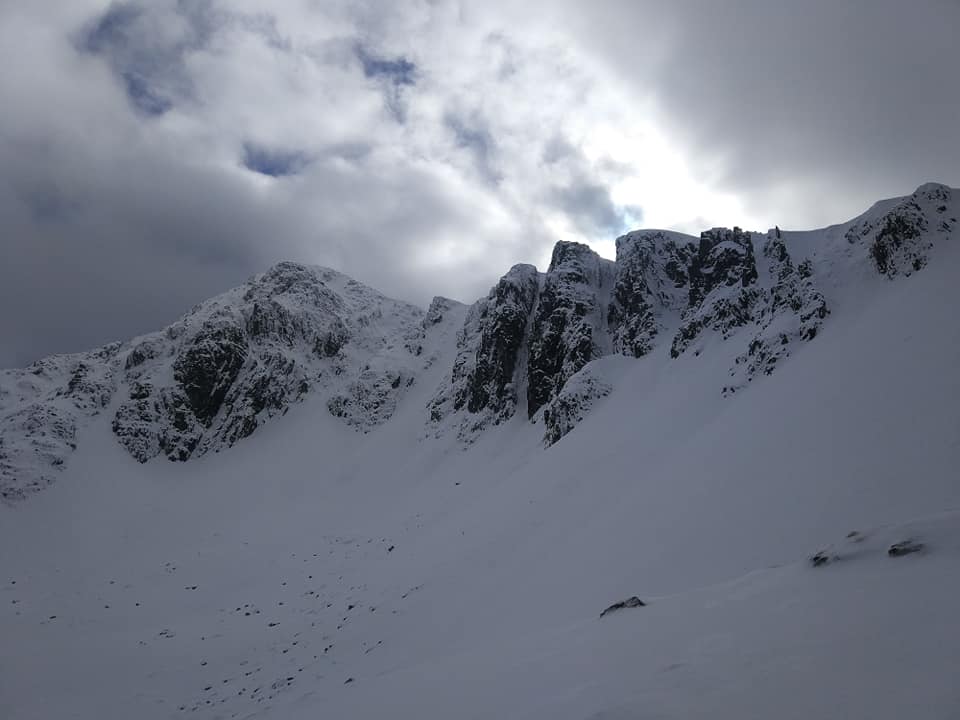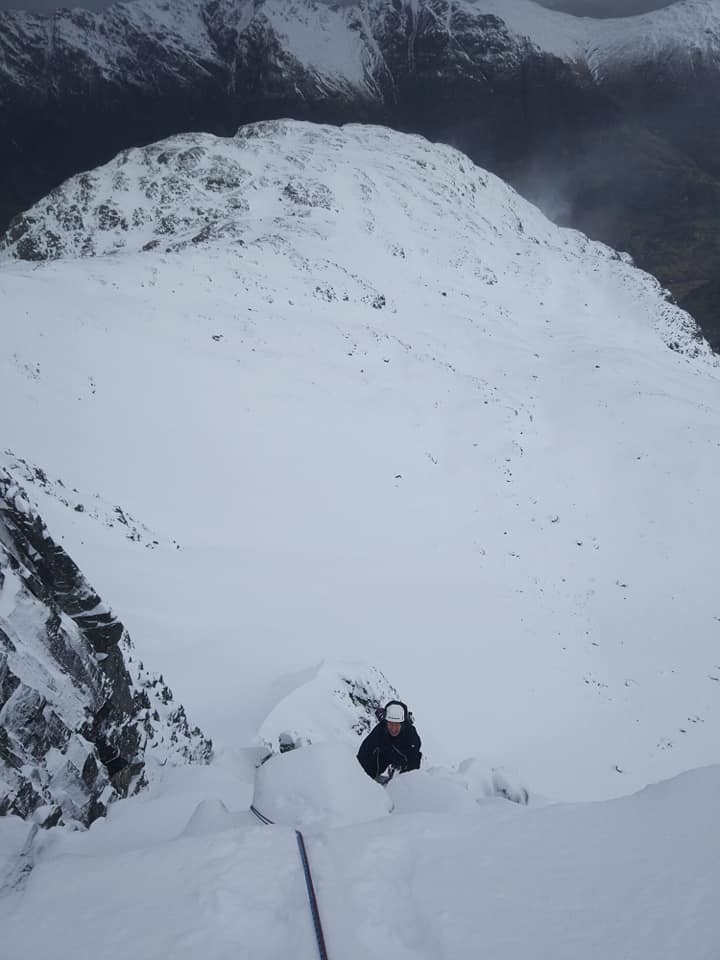 https://westcoast-mountainguides.co.uk/wp-content/uploads/2019/03/Cosmetic-snow-on-Raeburn039s-Route-Stob-Coire-Nan-Lochan.jpeg
720
960
Ken Applegate
https://westcoast-mountainguides.co.uk/wp-content/uploads/2014/10/logo_wcmg.png
Ken Applegate
2019-03-15 18:02:05
2022-05-10 10:20:25
Cosmetic snow on Raeburn's Route, Stob Coire Nan Lochan