Good conditions on Moonshadow, less so on Innuendo, SCNL
With yesterdays thaw followed by a slight re-freeze, Sarah and I decided to head up high and climb on Stob Coire nan Lochan, where we enjoyed an ascent of Moonshadow, a route I had yet to climb, but had always been intrigued by. We were able to (just about) climb ice on the first pitch of Twisting Right Hand, before veering off and heading up the main pitch of Moonshadow, which whilst largely well frozen and icy, did have some areas where an icy crust was covering loose, partially thawed snow and ice.
We then descended Broad Gully and started up Innuendo, which looked to be quite icy, but turned out to be quite unfrozen in places, so rather than making a mess of the route, we abseiled off.
Plenty of other folk enjoying (spindrift on) Ordinary Route (Summit Buttress), Dorsal Arete, Twisting Gully, SC Gully (although one team did back-off due to poor conditions) and Ordinary Route (Central Buttress). None of the steeper lines were particularly white and the crag could really do with another day or two of cold temperatures.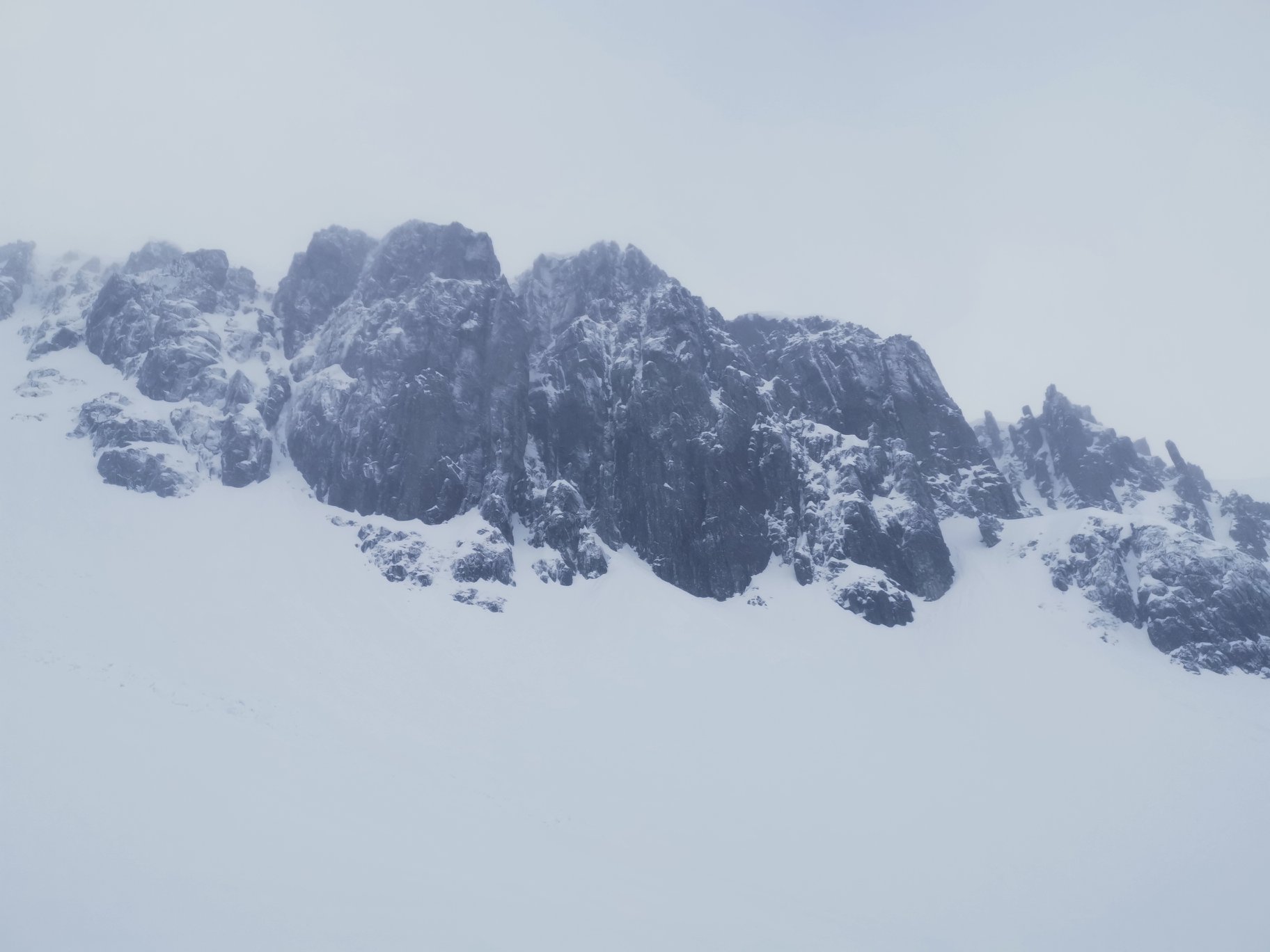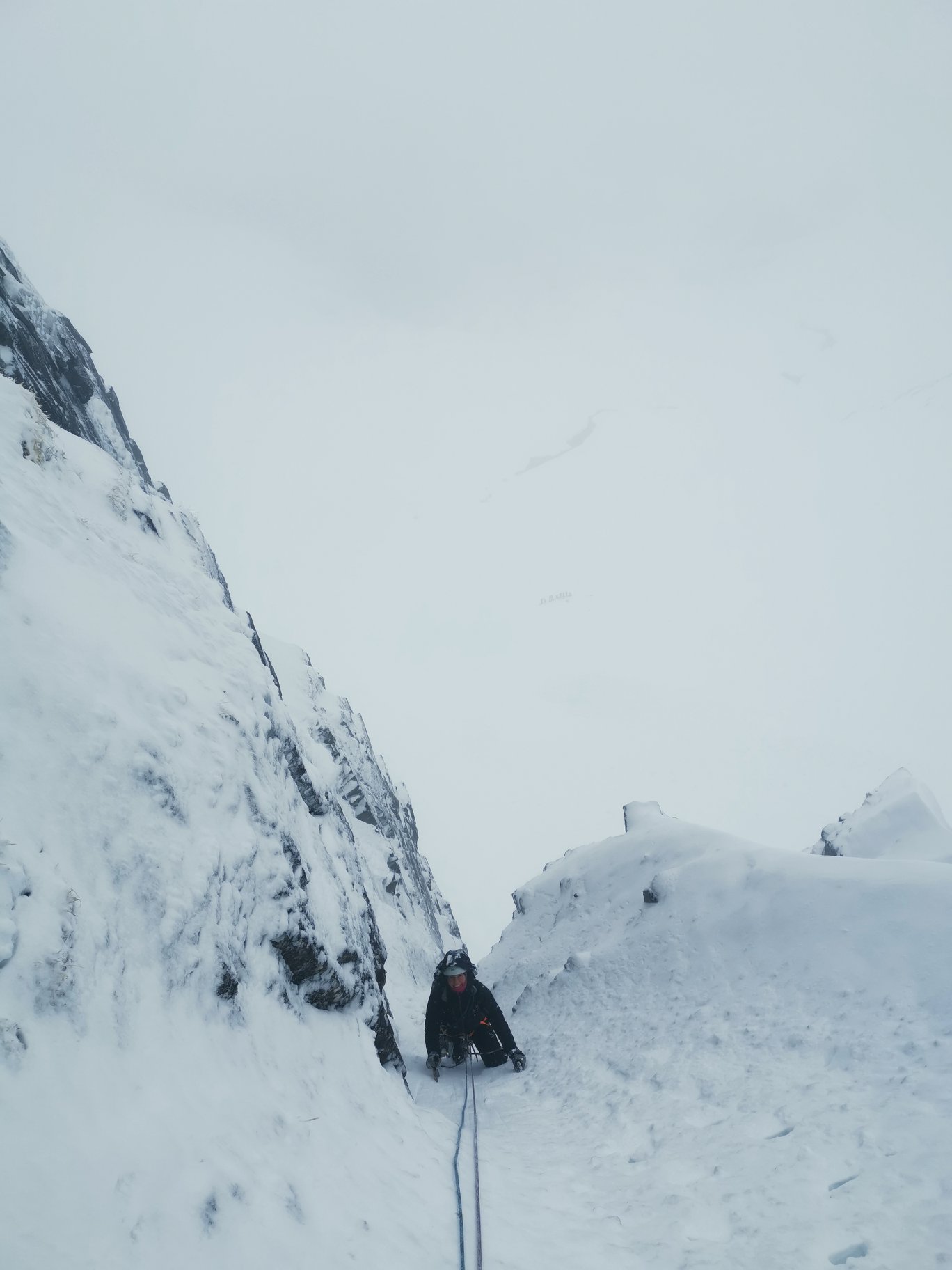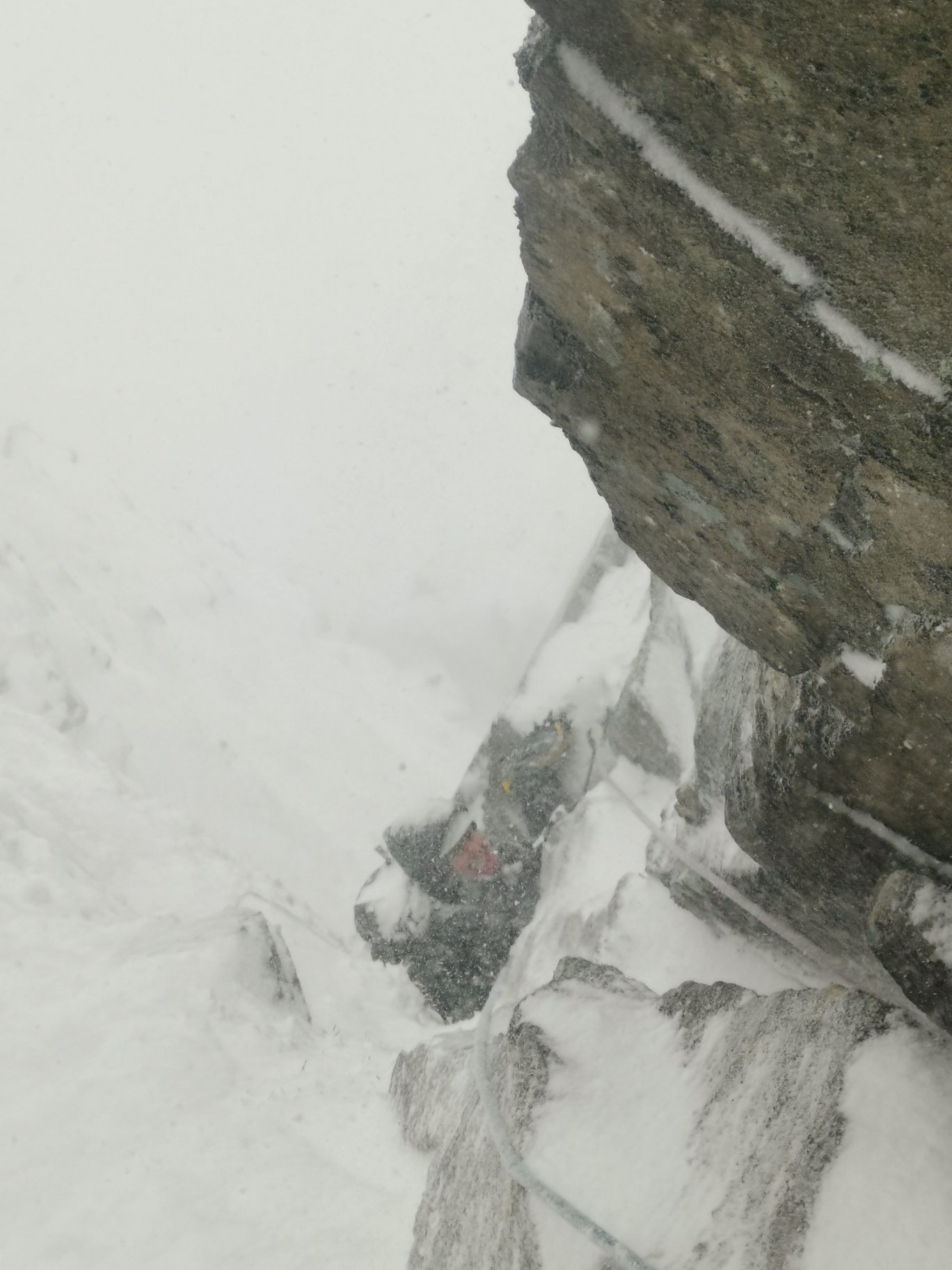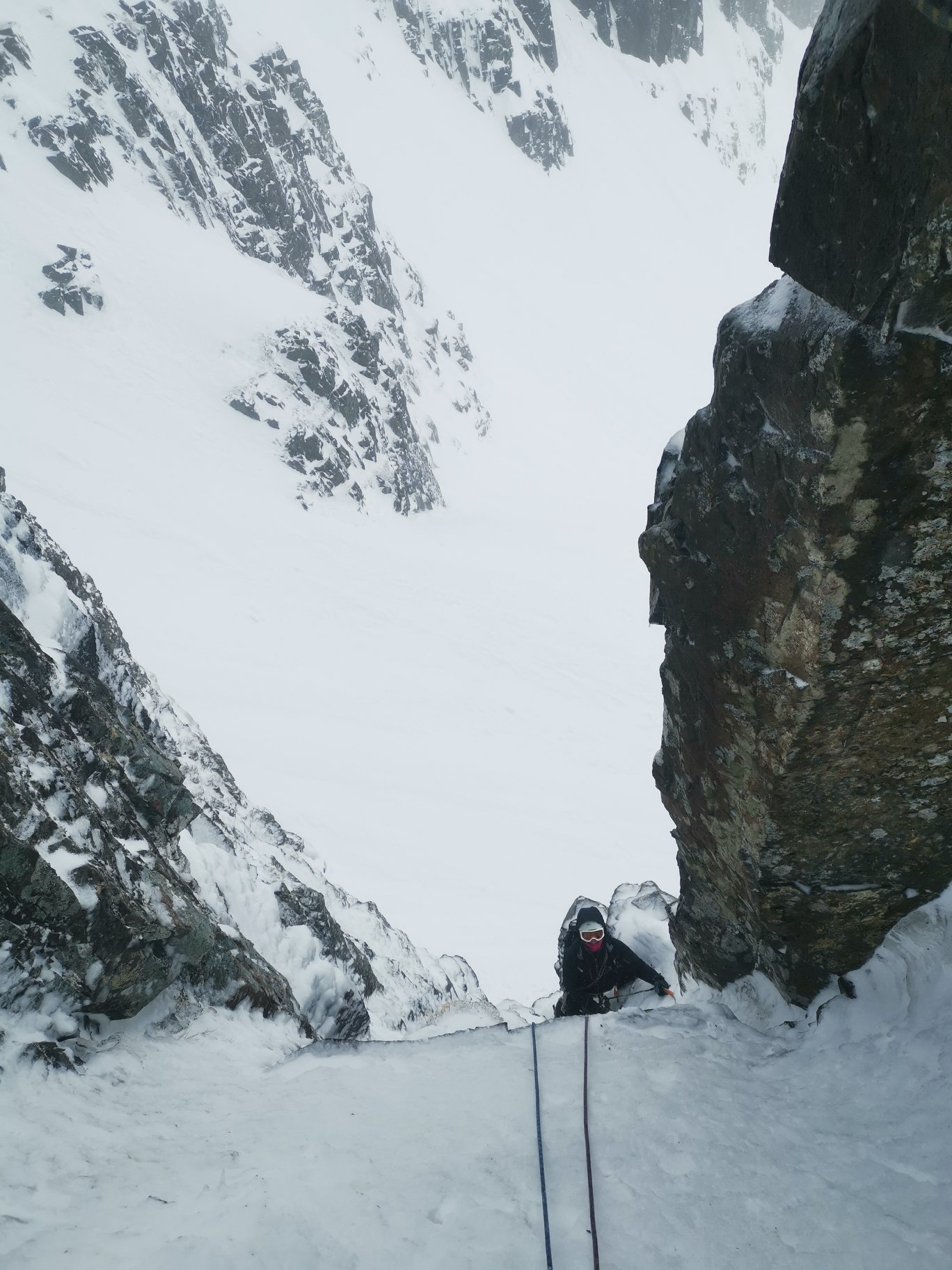 https://westcoast-mountainguides.co.uk/wp-content/uploads/2020/03/Good-conditions-on-Moonshadow-less-so-on-Innuendo-SCNL-scaled.jpeg
1125
1500
Ken Applegate
https://westcoast-mountainguides.co.uk/wp-content/uploads/2014/10/logo_wcmg.png
Ken Applegate
2020-03-08 19:21:11
2022-05-10 09:30:00
Good conditions on Moonshadow, less so on Innuendo, SCNL