Proper winters day on Comb Gully, Ben Nevis
Uncertainty, adventure, spindrift, strong winds, snow, poor visibility, good ice, bad ice, firm snow, soft snow. Yep, we had it all today and it was great to be out in it.
I was out with Chris, who was keen to climb Tower Ridge and the forecasts were such that there was a chance that it could have been fine, but whilst gearing up, the winds picked up a notch and served as enough of a warning for us to change our plans. We skirted around the base of the Douglas Boulder and underneath the western flanks of Tower Ridge, before making our way up towards Comb Gully, our plan B for the day. I've always enjoyed the journey from the western flanks of Tower Ridge back into Coire na Ciste, as it feels like a cunning route through an otherwise very steep-sided gulch.
Comb Gully was good fun as always, although it is quite lean, with only just enough snow-ice to make steady progress. Whilst I had a set of ice screws with me, the snow-ice just wasn't dense enough to allow for good enough placements. That all said, the snow-ice was generally excellent for axe placements.
We had torrents of spindrift piling down at times, giving us the full Scottish winter experience and topped out into strong winds and poor visibility, with rime building on our kit and clothing. We descended via the Red Burn, which was largely full of helpful snow.
Mike, of Abacus Mountain Guides, who I was working for today, was next door, on Clough's Chimney and reported it to be good fun too.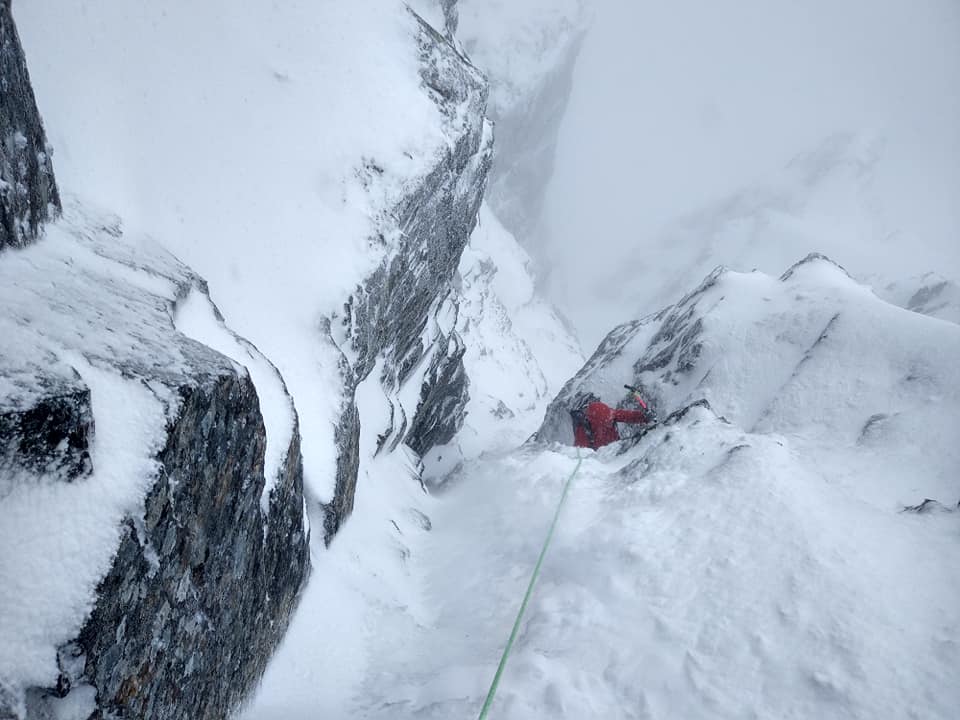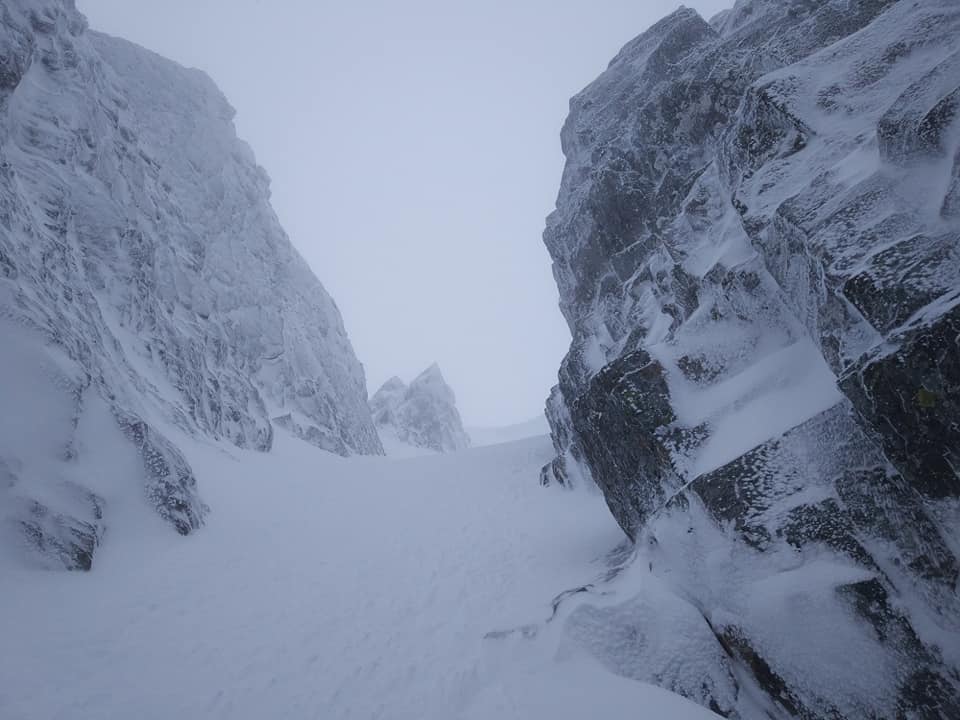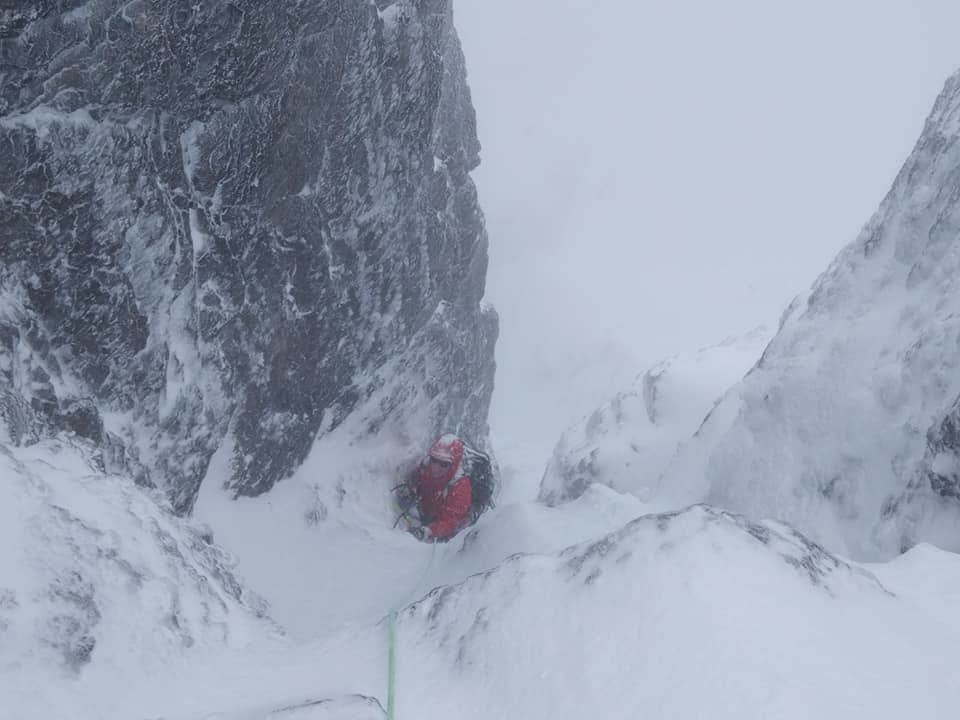 https://westcoast-mountainguides.co.uk/wp-content/uploads/2019/03/Proper-winters-day-on-Comb-Gully-Ben-Nevis.jpeg
720
960
Ken Applegate
https://westcoast-mountainguides.co.uk/wp-content/uploads/2014/10/logo_wcmg.png
Ken Applegate
2019-03-24 17:36:15
2022-05-10 10:19:50
Proper winters day on Comb Gully, Ben Nevis