Raeburn's Arete and North East Buttress
I was back out on Ben Nevis today, this time with Andy and his brother Dave. Both have many years of winter climbing under their belts, but as yet no summer rock climbing experience. Today we changed that by climbing the brilliant Raeburn's Arete (AKA the sit down start to North East Buttress) on Ben Nevis. This fine route gives five long pitches of good quality climbing on rough rock, before reaching the First Platform. Both Andy and Dave adapted well to smearing and using their fingers. Whilst on the route, we were in and out of the sun, but even in the shade, it felt very pleasant, and probably quite a contrast to what Andy and Dave normally experience when winter climbing up here!
From the First Platform, we swapped rock shoes for big boots and continued up North East Buttress, which was largely snow free, aside from a small patch at the foot of the 40 Foot Corner and just before the final exit groove.
It was amazingly quiet on the north side of the mountain today. We saw one team climbing on Tower Ridge, and a few folk hanging outside the CIC Hut, but I'm not sure what they ended up doing.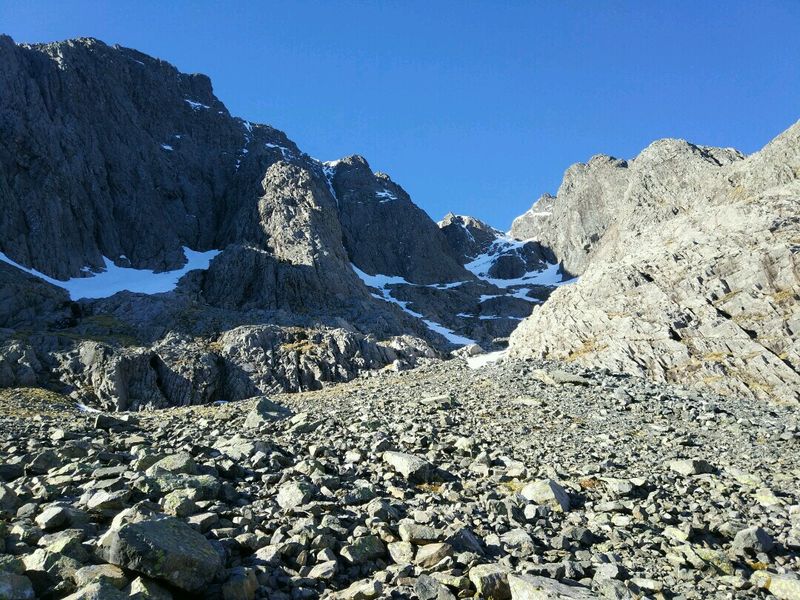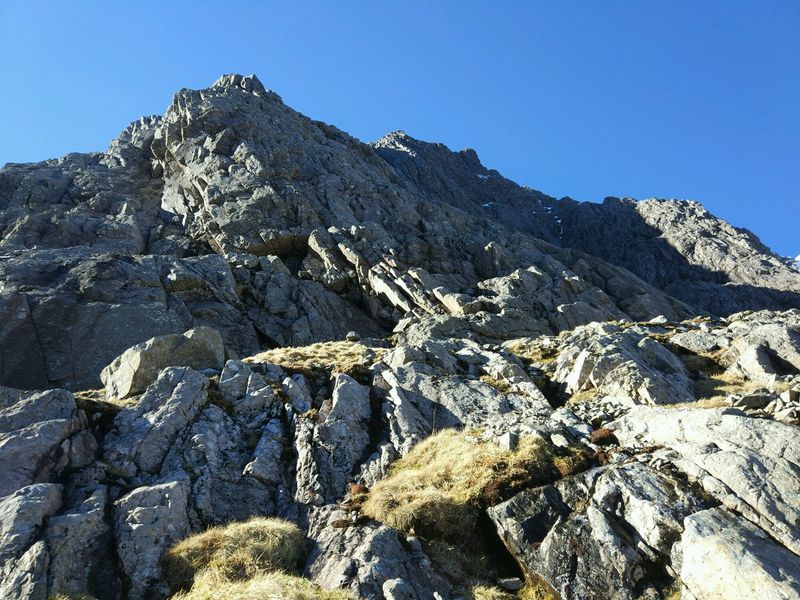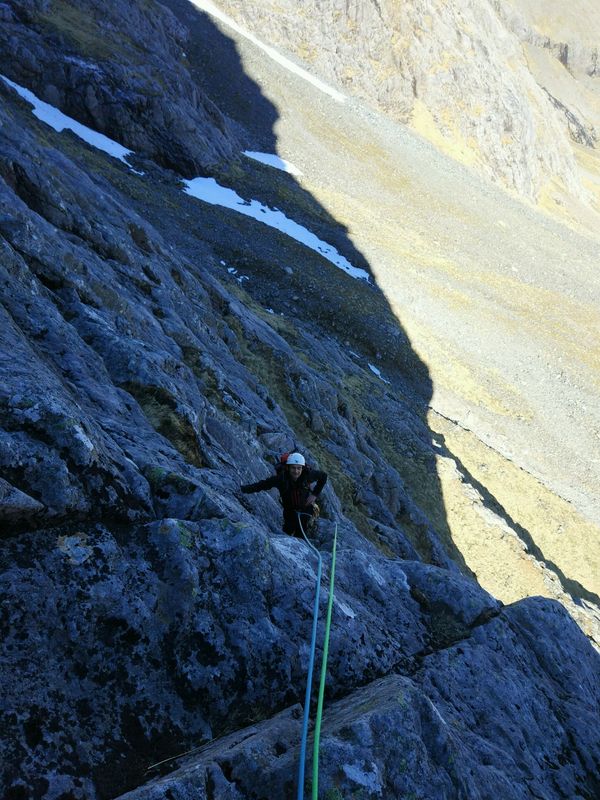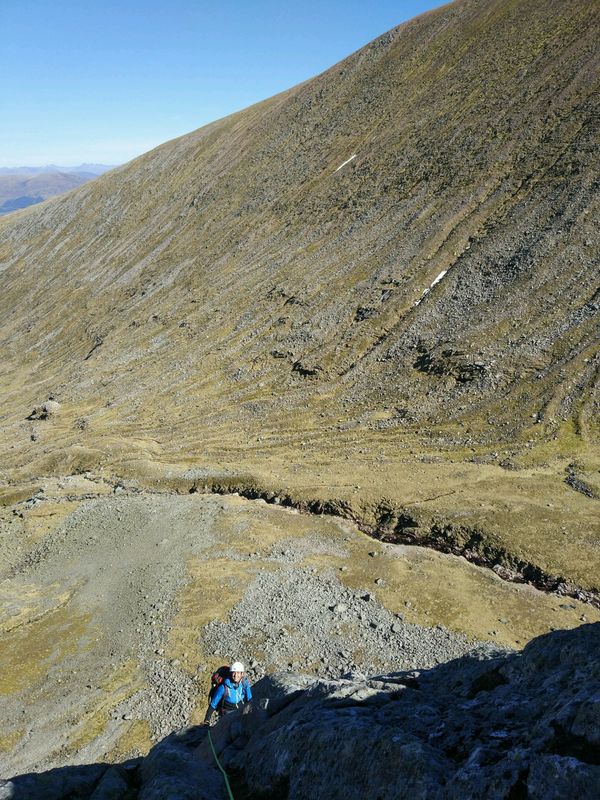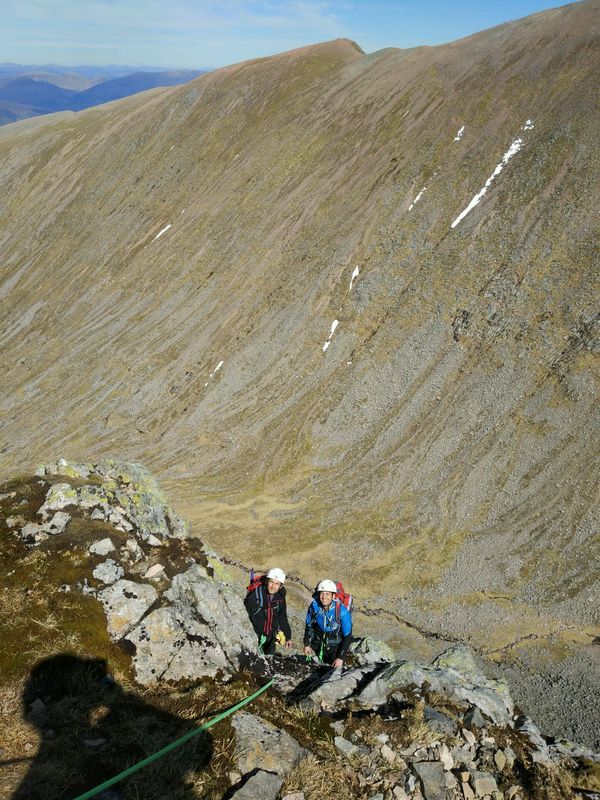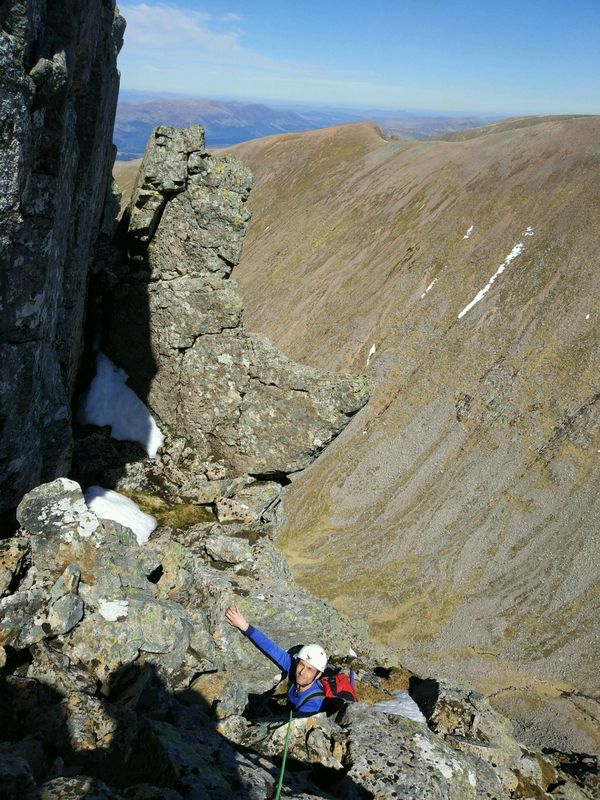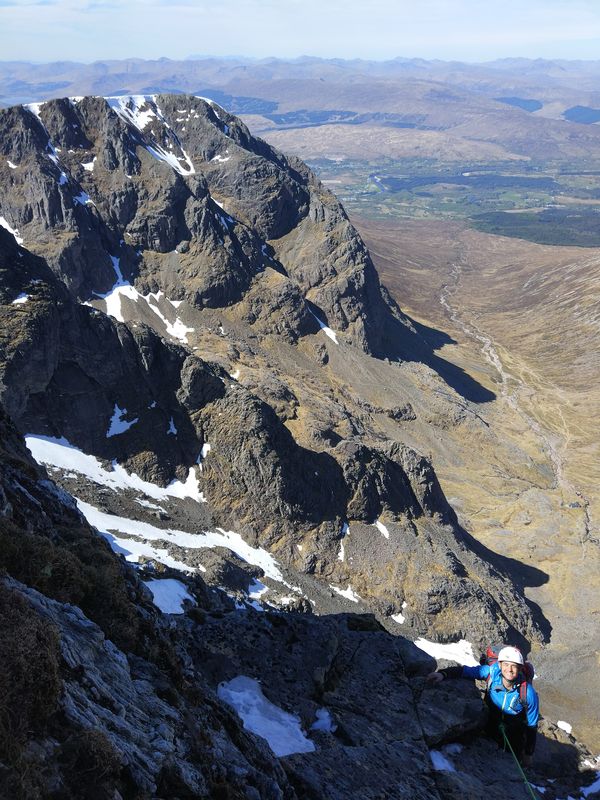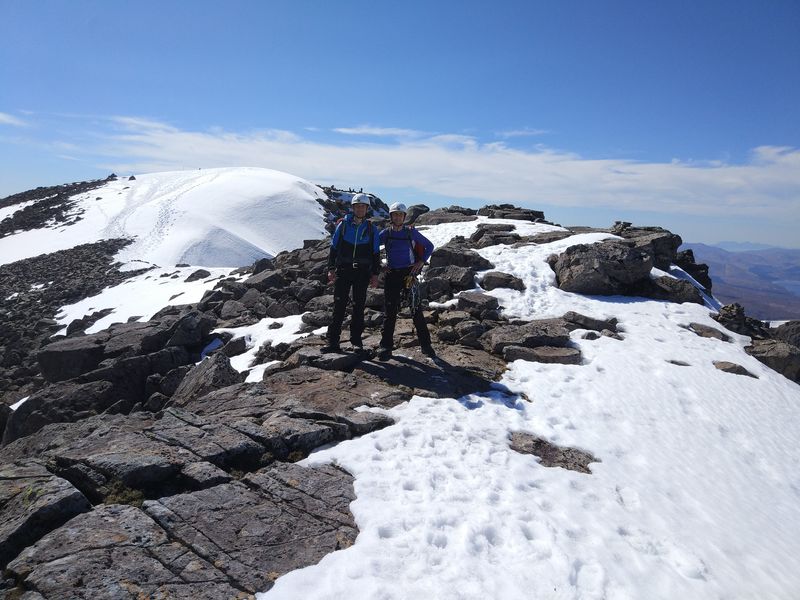 https://westcoast-mountainguides.co.uk/wp-content/uploads/2017/05/Raeburns-Arete-and-North-East-Buttress-06.05.17-05.jpg
800
600
Ken Applegate
https://westcoast-mountainguides.co.uk/wp-content/uploads/2014/10/logo_wcmg.png
Ken Applegate
2017-05-06 18:23:35
2022-05-10 08:26:04
Raeburn's Arete and North East Buttress