Raeburn's Route, Stob Coire nan Lochan
Today brought with it a rise in the temperatures, but at least the day started off dry. The great thing about turf is that whilst it can take some time to freeze, once it is frozen, it takes a little while to become soggy again once a thaw sets in. With that in mind, Andrew and I headed to Stob Coire nan Lochan, where we climbed Raeburn's Route. The first pitch takes a series of vegetated grooves and it's essential (for safe climbing, ethics and the environment) that the turf is fully frozen before climbing it.
After testing a few patches of turf low down, I was happy that the turf was still completely frozen, so we continued on up. After the first pitch, the route takes a short ridge that overlooks NC Gully, before disappearing behind a huge pinnacle and gaining a series of ledges to gain the second belay. By the time we were on the third and final pitch, the rain had set-in. A number of short, rocky steps brought us onto the plateau, where we didn't hang about!
Chucky was just behind us on day 2 of our Advance Winter Climbing Course, the only other team climbing up there went to Dorsal Arete. Few hillwalking and skills team on Gearr Aonach.
Just a reminder that we have one space left on our winter mountaineering course 4-8 March: https://westcoast-mountainguides.co.uk/…/winter-mounta…/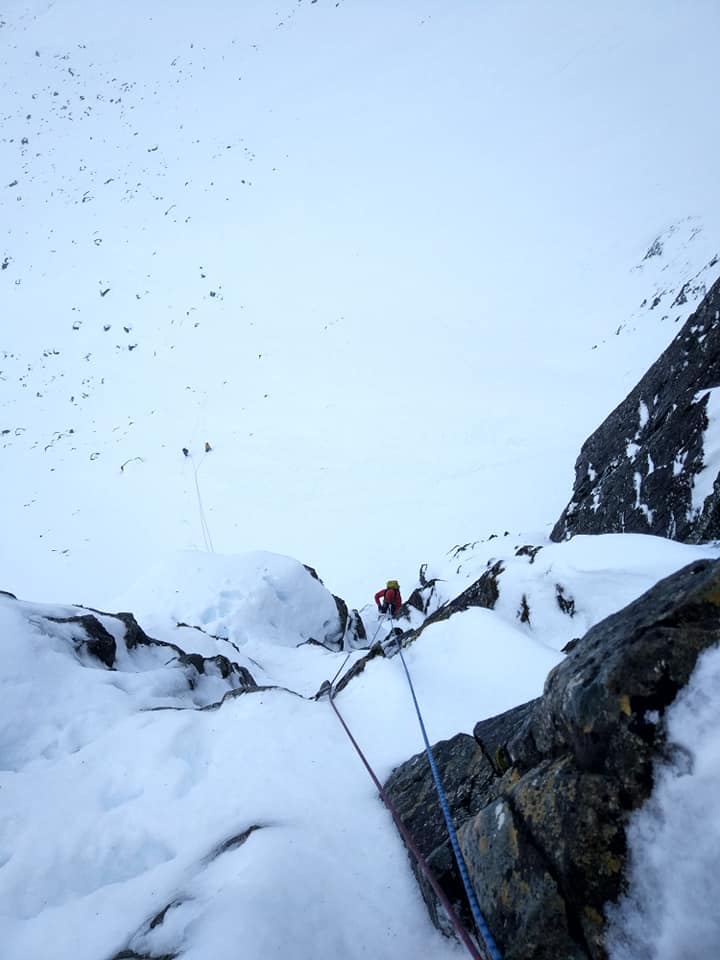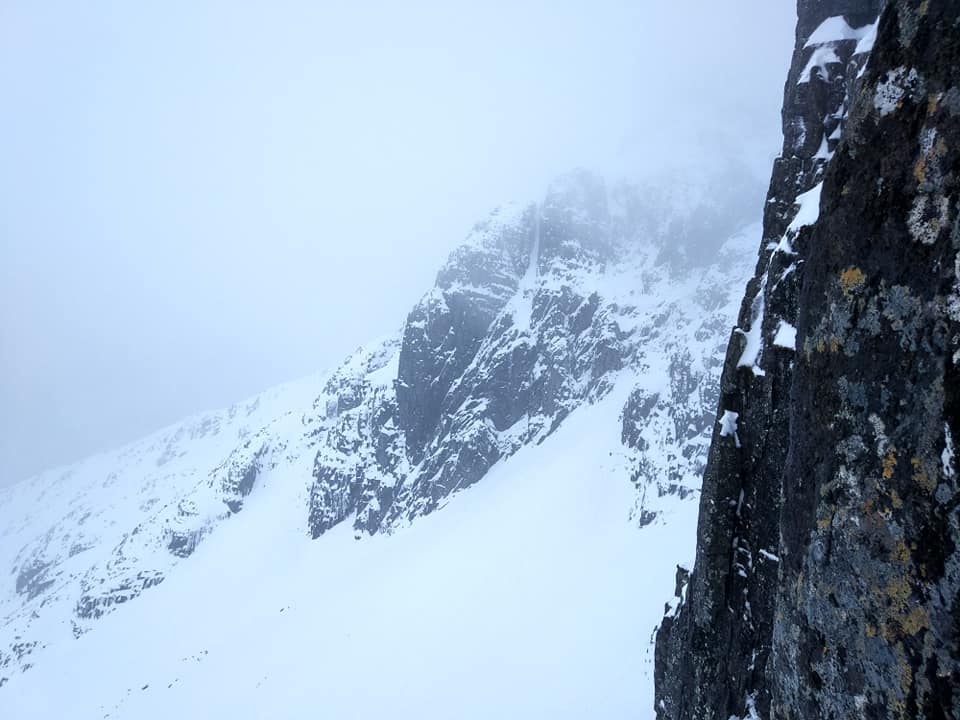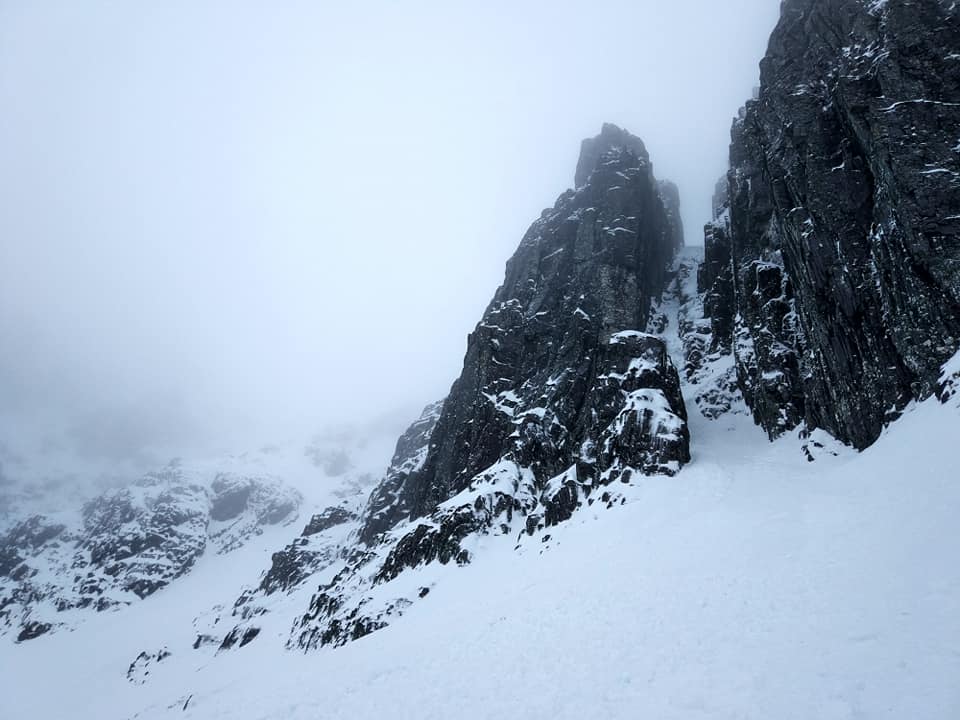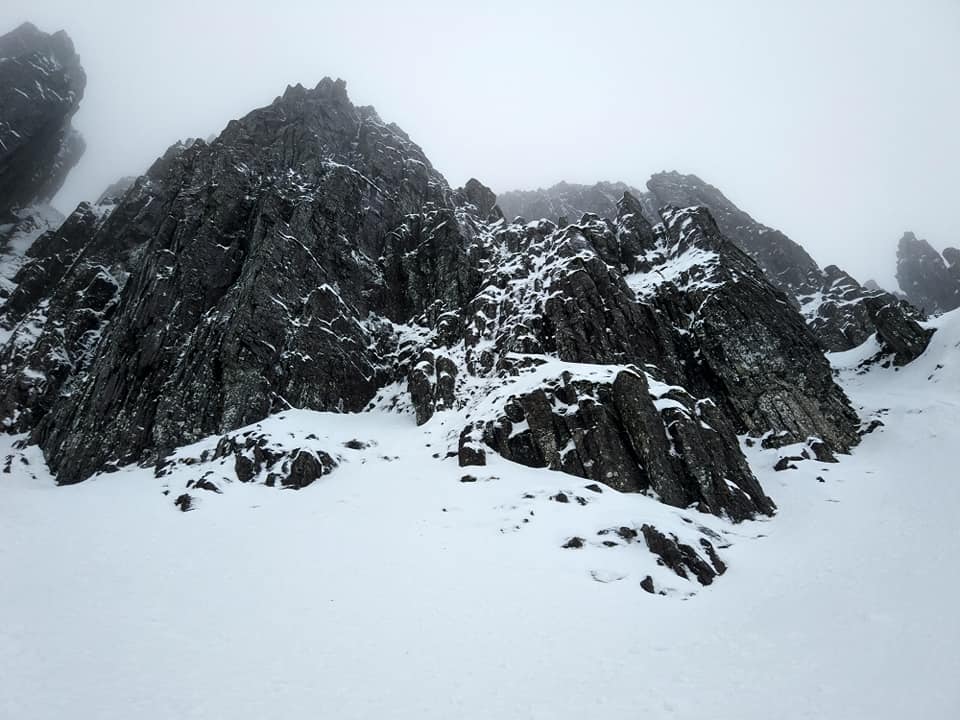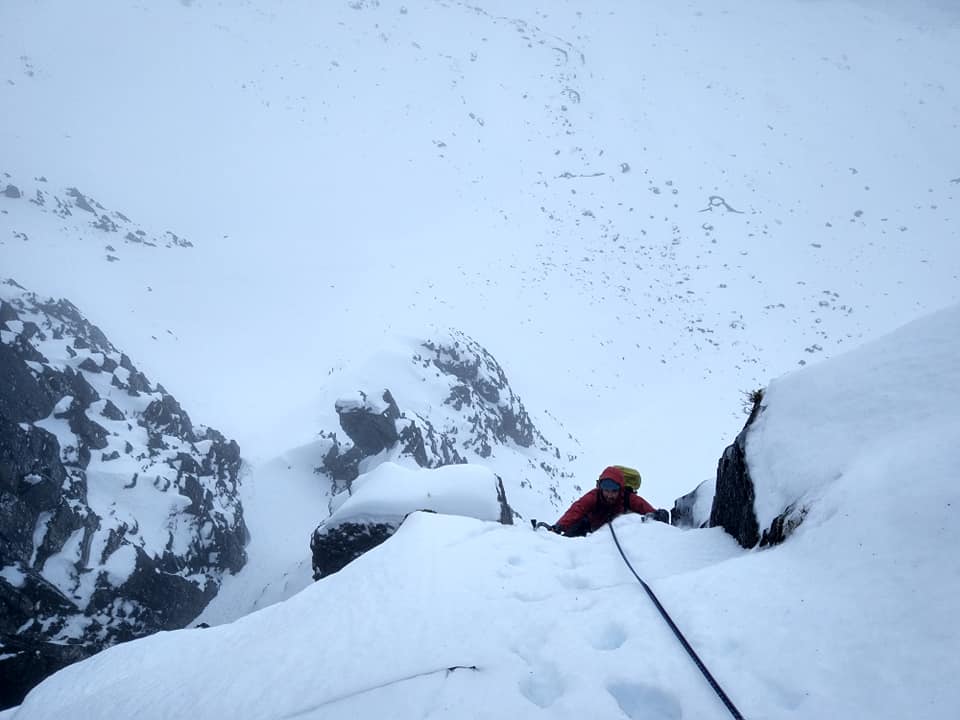 https://westcoast-mountainguides.co.uk/wp-content/uploads/2019/02/Raeburn039s-Route-Stob-Coire-nan-Lochan.jpeg
960
720
Ken Applegate
https://westcoast-mountainguides.co.uk/wp-content/uploads/2014/10/logo_wcmg.png
Ken Applegate
2019-02-12 17:00:09
2022-05-10 10:22:01
Raeburn's Route, Stob Coire nan Lochan