With all the fresh snow that has recently fallen and blown about, Jess, Rich and I decided to make life easier for ourselves and stick to climbing ridges over the past two days.
Yesterday, with a deterioration in the weather due for early afternoon, we opted for an early start and climbed the East Ridge of the North Top of Stob Ban. Even with an early start, the winds were still quite bracing, but manageable. It wasn't a day for hanging about, so we made a fairly swift ascent, before we made a sharp right turn at the top and descended the north ridge. Steve was out shadowing us, as he had not been along the ridge before. Thanks to him for the photos.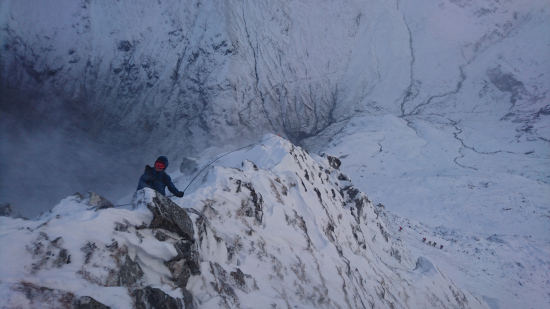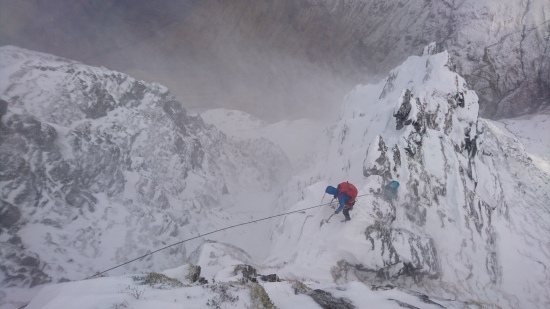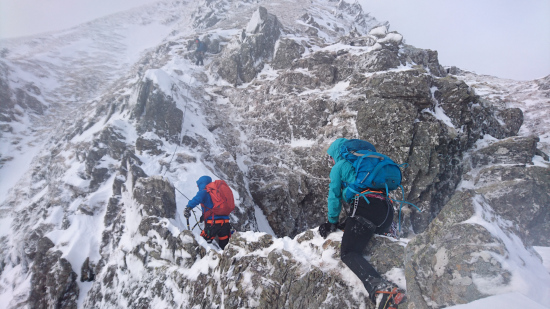 Today, Jess wasn't feeling great, so decided to give today a miss. That left Rich and I breaking trail to Castle Ridge. As the freezing levels had risen but not quite to the summits last night, before dropping back down again, we found the lower two thirds of the ridge to be in much better conditions, with frozen turf and consolidating snow, than the top third which where the rocks weren't well bonded together and the snowy very dry and powdery. That all said, Rich enjoyed every minute of the route, and found the crux, which is quite a bit harder than anything else on the route, quite challenging. I hope that he didn't come to Scotland expecting an easy ride!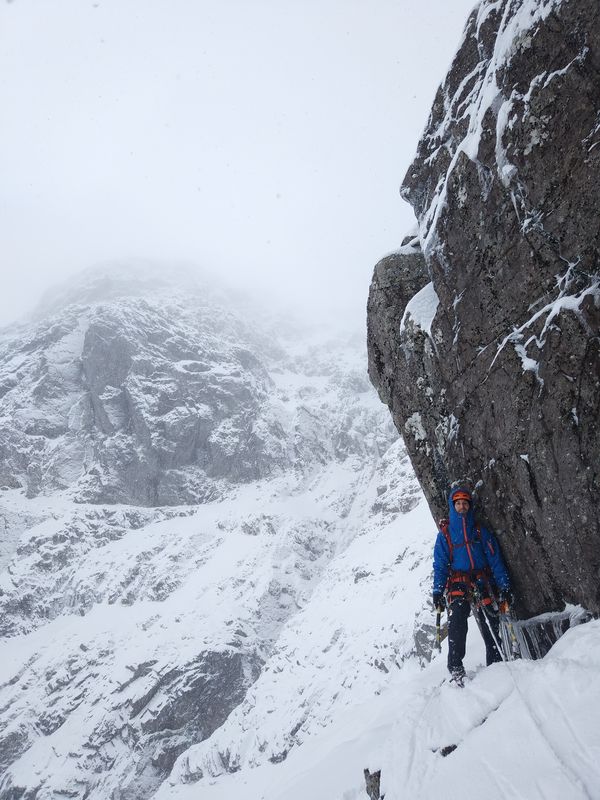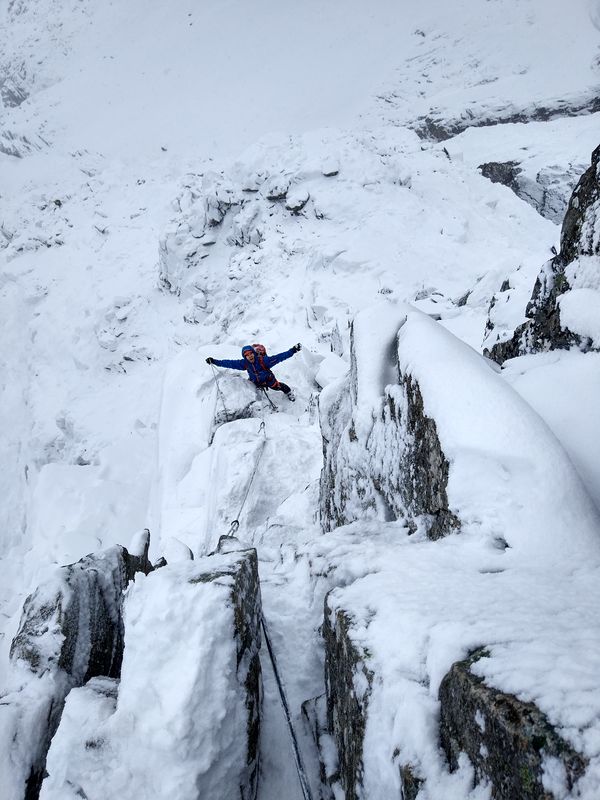 We've got a mass of cold polar air moving over the UK as of this evening, so it's going to be a cold, but fairly settled period ahead, which is great news.
https://westcoast-mountainguides.co.uk/wp-content/uploads/2017/02/IMG_20170207_123216_HDR.jpg
800
600
Ken Applegate
https://westcoast-mountainguides.co.uk/wp-content/uploads/2014/10/logo_wcmg.png
Ken Applegate
2017-02-07 21:58:49
2022-05-10 08:24:44
Sticking to the ridges