Thompson's Route and Poseidon Groove, Ben Nevis
I was on Ben Nevis today, with Daniel, who was on our Advanced Winter Climbing course last week. He's clear got the winter climbing bug, as he was keen to get some more climbing in this week.
We headed up Ben Nevis with a fairly open plan, but on seeing that Thompson's Route was free, we set about climbing it. Conditions on the route were fairly reasonable (if you forget that it's generally an ice route). The turf was frozen and the snow was sticky, helping with crampons placements. The crux was as bare as last week, so again, we by-passed it by an short corner on the right. We joined No. 3 Gully Buttress higher, and took the direct finish, before heading over to No. 4 Gully.
With time on our side, we decided to head up to No. 4 Gully Buttress, which sees very little traffic and climbed a route I've been meaning to climb for a while; Poseidon Groove. This esoteric mixed route is brilliant and well worth a star. The meat of the climbing is in the first two short pitches and takes in a couple of short, steep corners, on good hooks, interspersed with a bit of exposed ledge shuffling. The turf was again well frozen, which was essential. The final 50 meters of the route are very straight forward. It felt like a nice complimentary climb to Thompson's Route.
Other teams on No. 2 Gully, No.2 Gully Buttress, Green Gully (well footsteps leading up to it), the ice on the first pitch of Diana, No. 3 Gully Buttress, Central Gully Right Hand and footsteps leading over to Pinnacle Arete.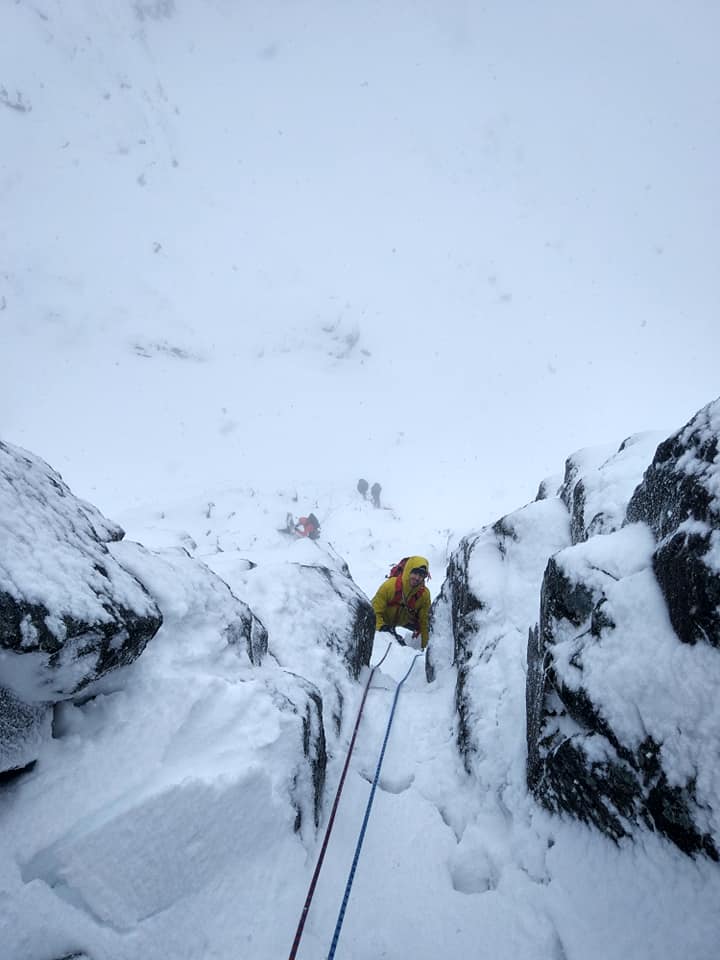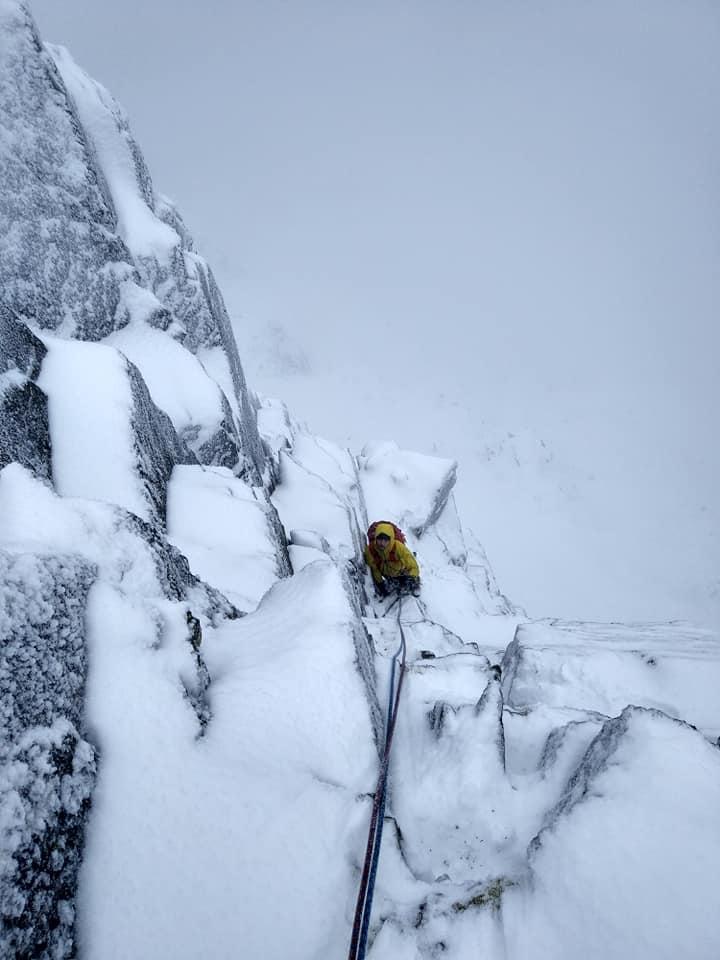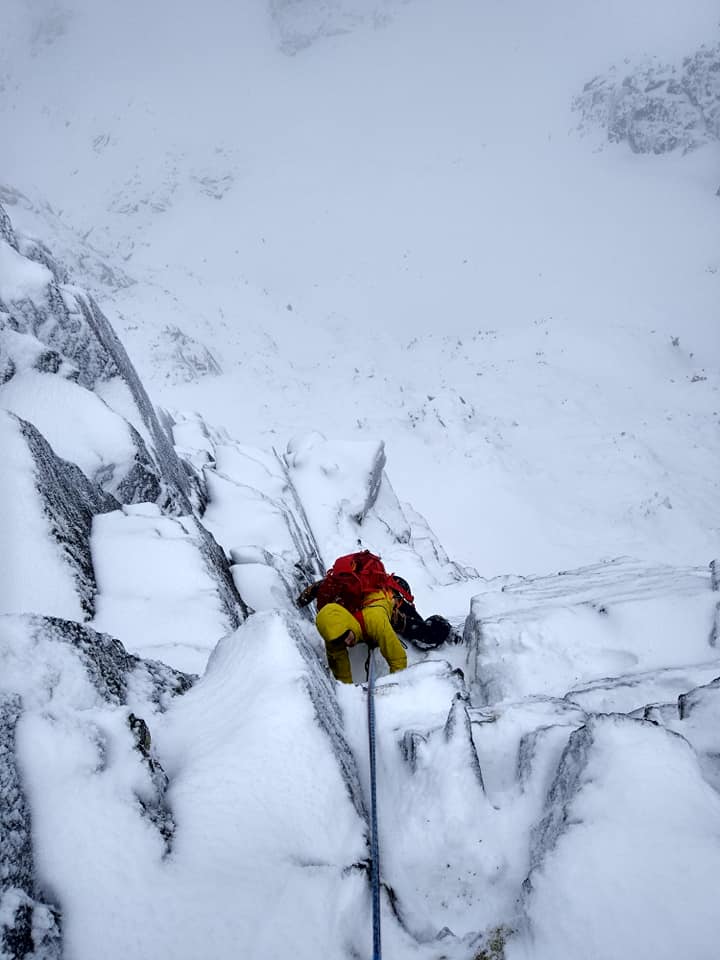 https://westcoast-mountainguides.co.uk/wp-content/uploads/2019/02/Thompson039s-Route-and-Poseidon-Groove-Ben-Nevis.jpeg
960
720
Ken Applegate
https://westcoast-mountainguides.co.uk/wp-content/uploads/2014/10/logo_wcmg.png
Ken Applegate
2019-02-19 18:42:16
2022-05-10 10:21:31
Thompson's Route and Poseidon Groove, Ben Nevis