Dave: After a successful and busy summer helping many guest achieve their objectives, it's been great to make the most of the quiet autumn and get away on my own adventures.
I'm just back from two weeks in Wadi Rum, an adventure climbing Mecca with big sand stone walls, perfect corners, great cracks and very complex terrain to access and egress the peaks. It felt like a climbing and canyoning trip.
We were fortunate to only have 1 wet day and great temperatures throughout, this meant we not only climbed every route on our wish list but also a few extras. Route list below.
Wadi Rum is a busy place with a limited selection of classic well known routes, many with abseil descents back down the same line. We employed the strategy of its best to be first! Most days we were up before sunrise and climbing by first light, this meant we were able to climb all our routes quickly without others abseiling down onto us.
Abseiling massive routes on such featured sandstone can often be problematic with falling ropes snagging on flakes or falling into cracks but we were incredibly lucky with very few issues despite doing over 40 abseils!
The only near miss was accessing the Pillar of Wisdom where I scrambled up to see a snake at head height on the ledge in front of me, our Bedouin host informed us later you would have 30min to call home after a bite! And the most exciting was witnessing a wedding procession, seeing the driver and others shooting 9mm hand guns into the air whilst driving the streets of Wadi Rum.
1. Eye of Allah – VS 4c
2. Black Magic – HVS 5a
3. The Haj – E1 5a
4. Flight of Fancy – E2 5b/c
5. The Beauty – E1 5b
6. Merlins Wand – E1 5b
7. The Star of Judaidah – E1 5c/6a
8. The Pillar of Wisdom – E1 5c
9. Inferno – E2 5c
10. 2 Unknown Granite sport climbs F6a+ & F6b
11. Lion Heart – E3 5c
If you are considering going to Wadi Rum I cannot recommend Hamdan enough, his accommodation is very clean and well looked after, he also has lots of history in his family with climbers coming to the area. Search Wadi Rum Hamdan House for Holidays.
I'm now looking forward to getting the winter gear out and ready for the next adventures, thanks to everyone who has booked for this winter and more importantly a massive thanks to Sonja Albrecht for managing our bookings and guides who have been on the hill whilst i have been away.
Grivel
@ami_professionals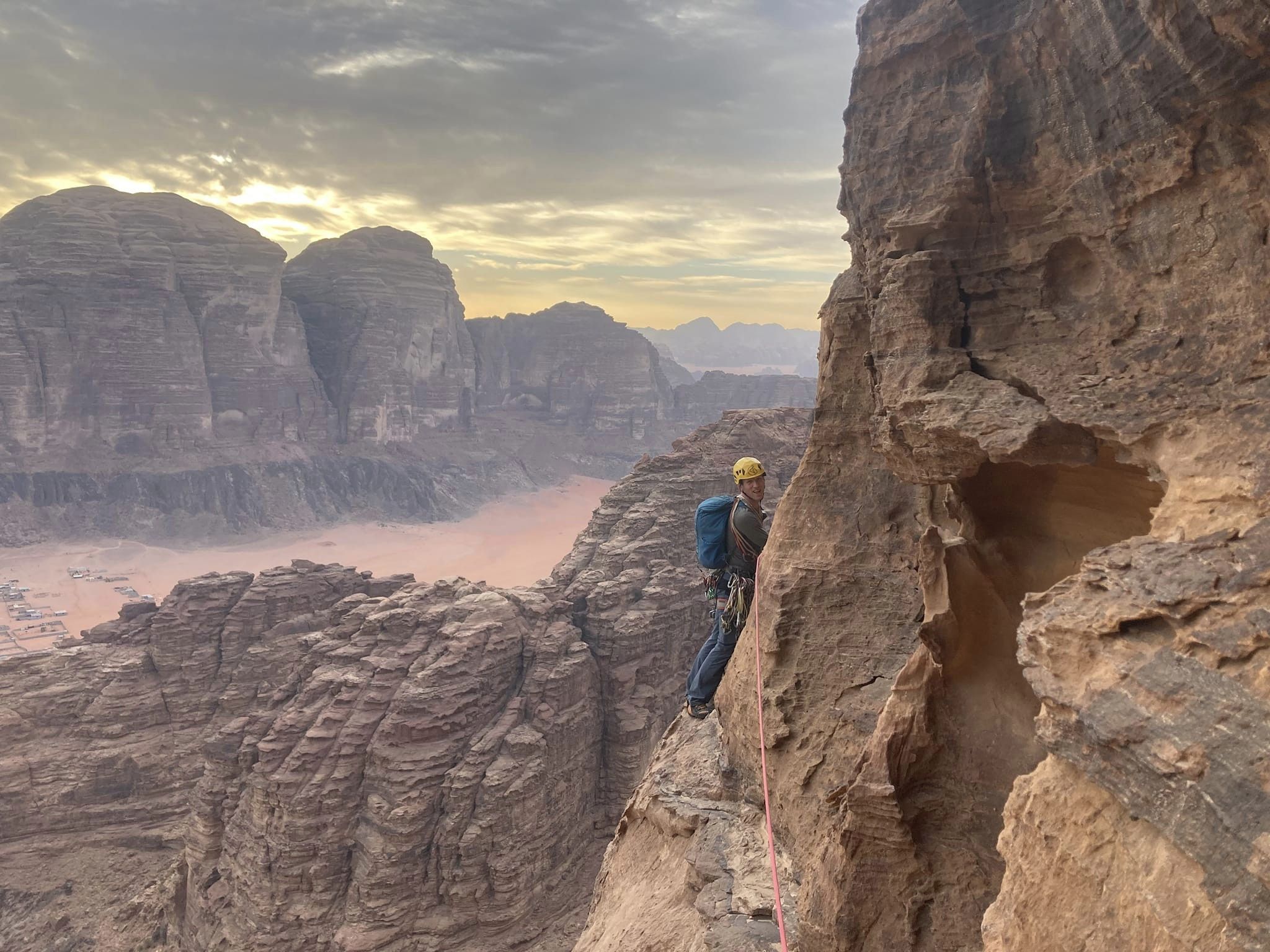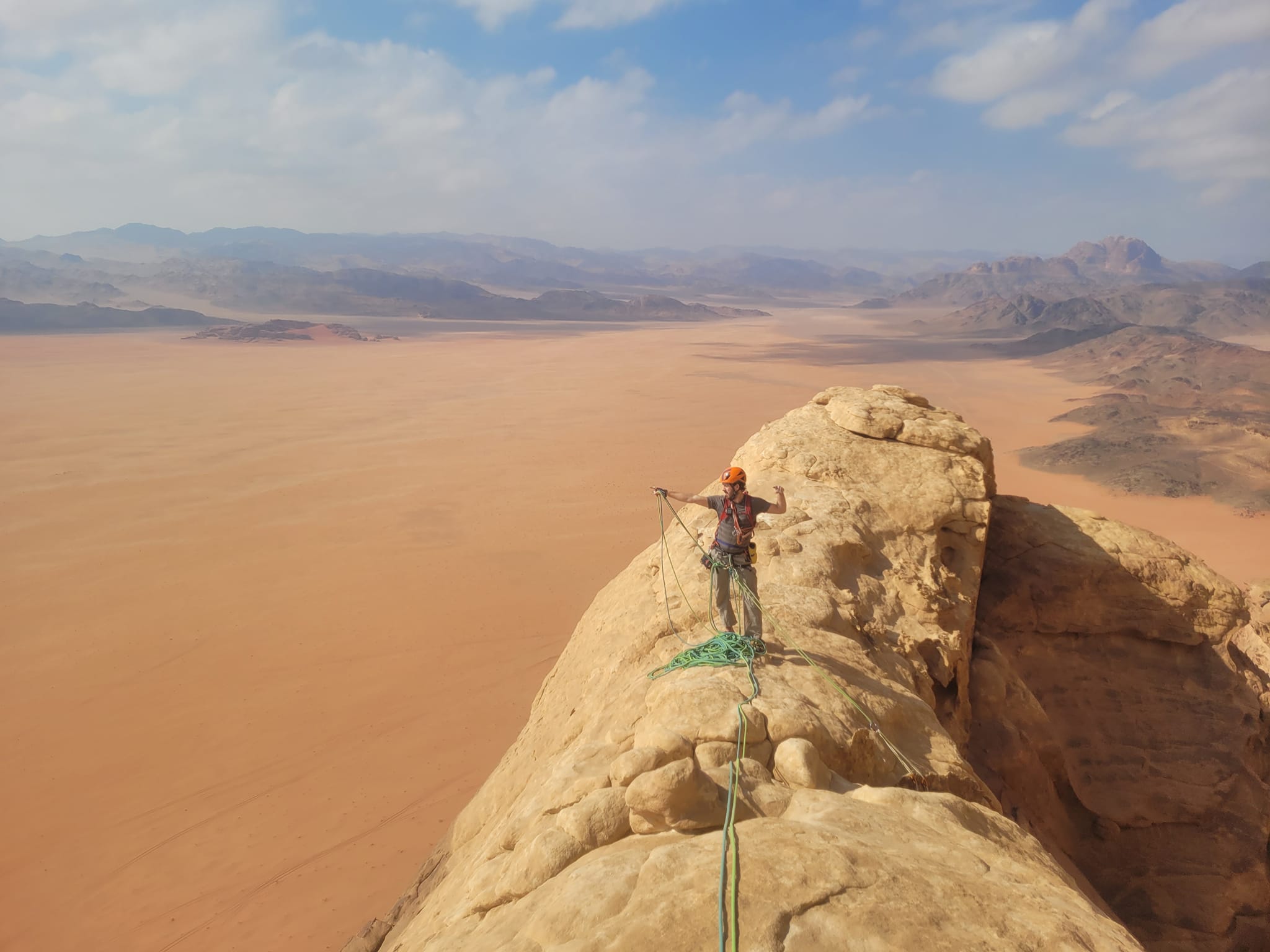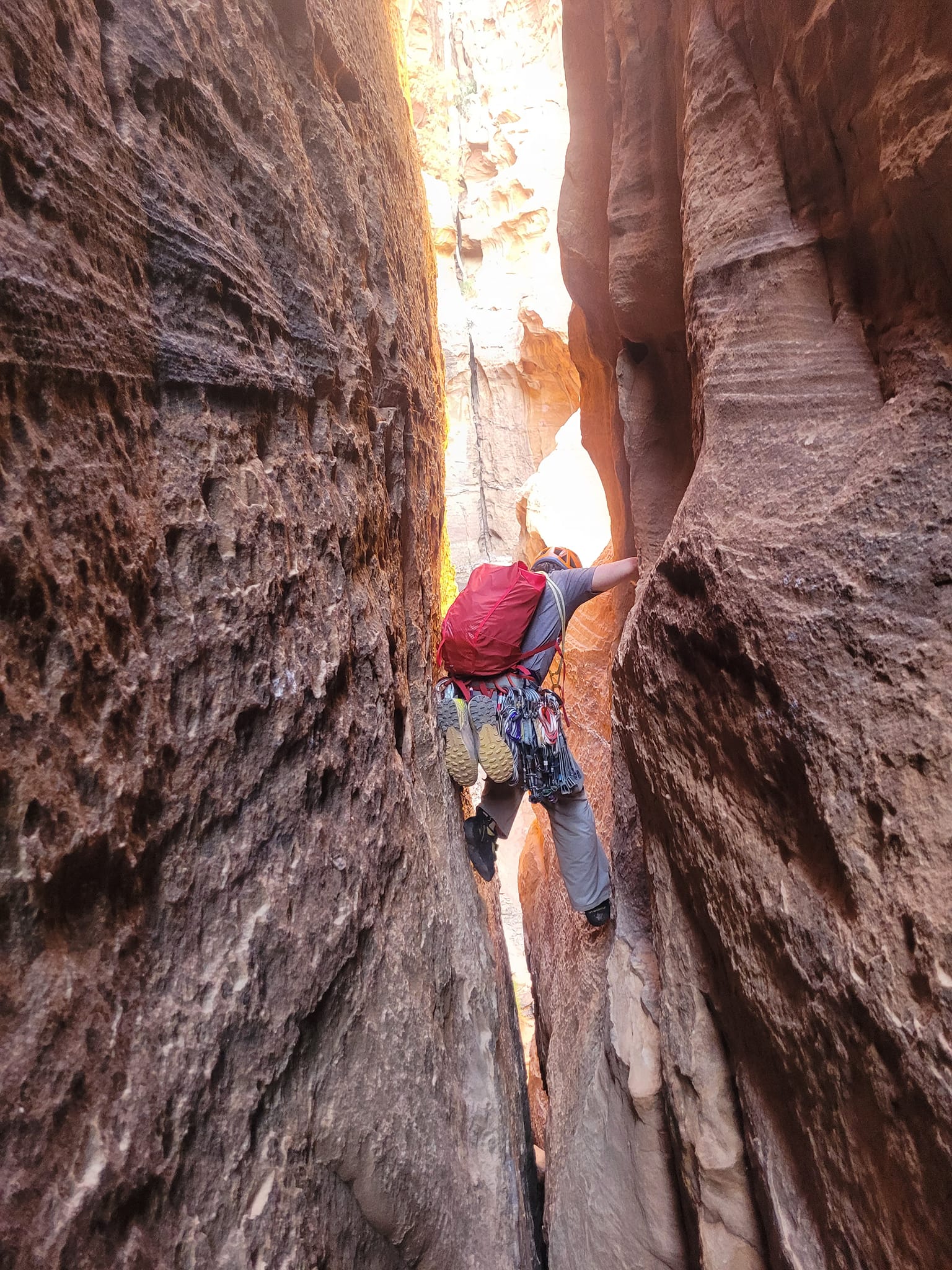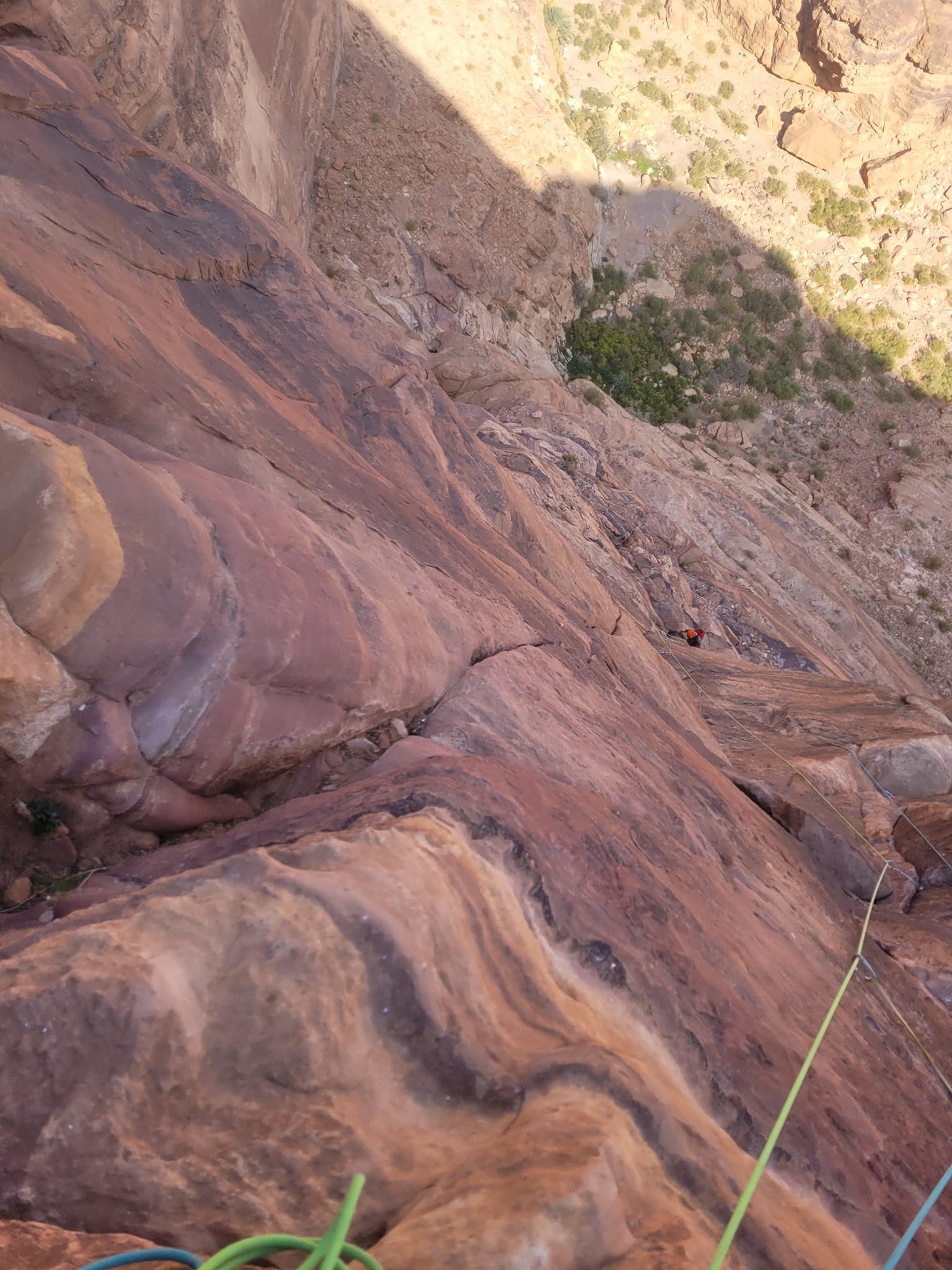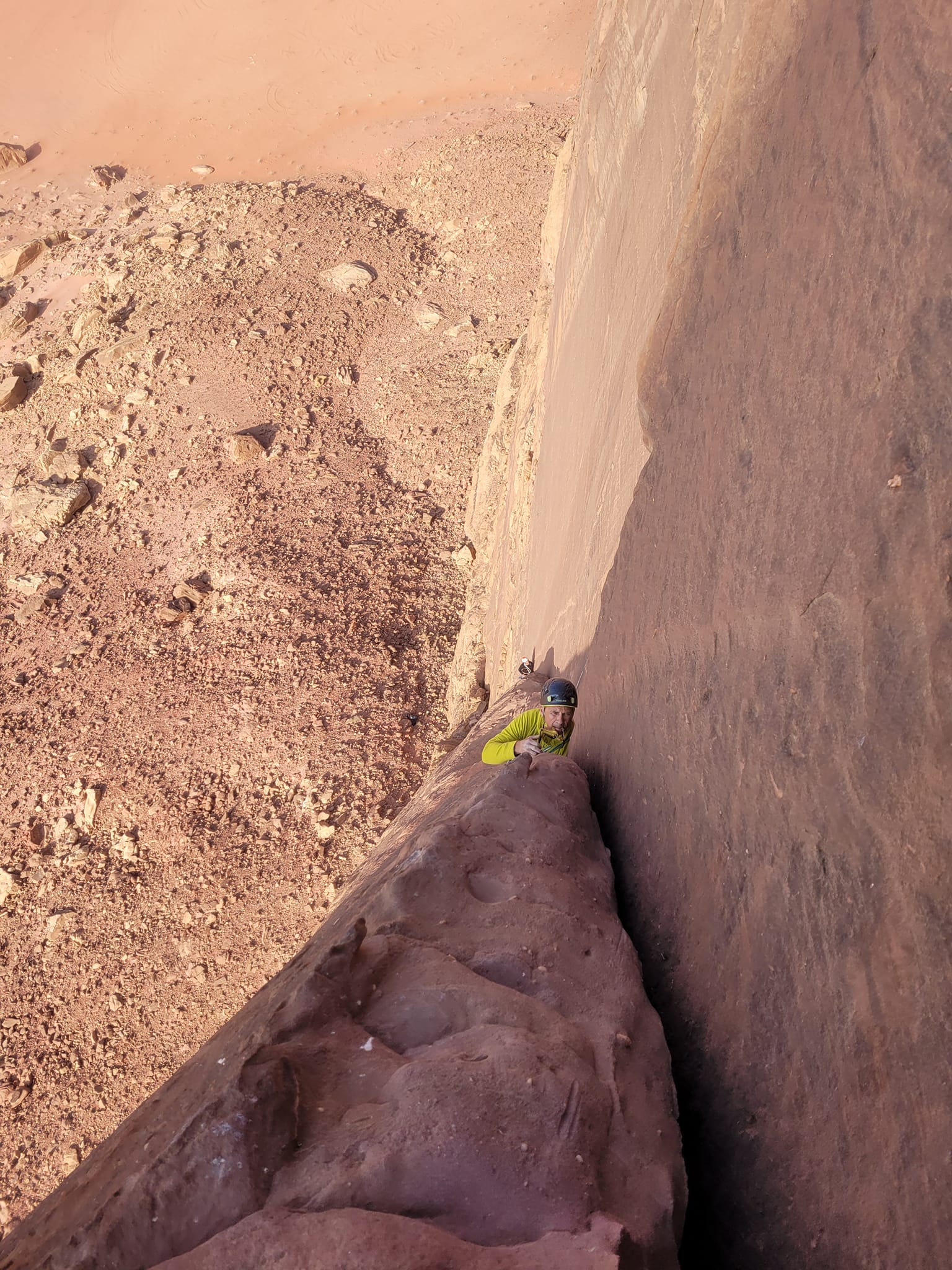 https://westcoast-mountainguides.co.uk/wp-content/uploads/2022/11/Down-time.jpg
1536
2048
Dave Fowler
https://westcoast-mountainguides.co.uk/wp-content/uploads/2014/10/logo_wcmg.png
Dave Fowler
2022-11-27 09:22:53
2022-11-27 09:22:53
Down time