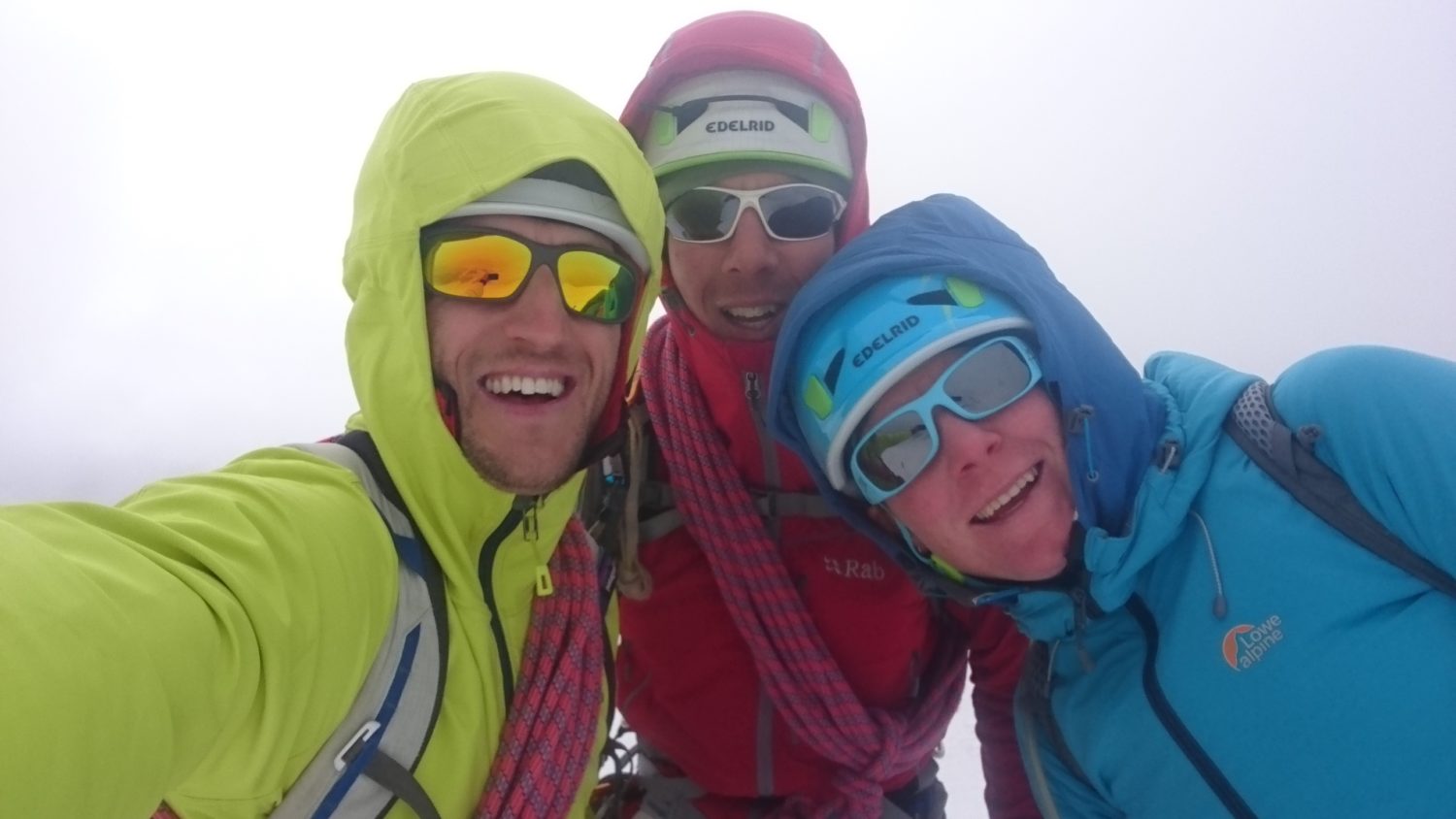 Happy New Year from all of us at West Coast Mountain Guides! We hope that the new year brings you all incredible adventures in the mountains.
The run up to Christmas was quite a busy period for us, with good early season conditions settled over the Highlands many teams were keen to make the most of it and get their climbing kick started with some guidance and instruction. Ken was out instructing Sebastian for Peak Mountaineering, they managed to get some great routes climbed including Pink Rib on Beinn a'Chrulaiste, Zig-Zags on Gearr Aonach, Dinnertime Buttress on the West Face of Aonach Dubh, Central South West Buttress on Meall an T'Suidhe before having a slightly more relaxed day in Glen Nevis. Following this Ken was joined by Mike and Duncan who wanted to improve their confidence in leading winter routes themselves. They climbed some classics including Dorsal Arete and School House Ridge in Glencoe then East Ridge North Top Stob Ban in the Mamores before learning about snow anchors on the North Face of Ben Nevis. Steve was later joined by Donald and David for some guiding up Tower Ridge on Ben Nevis and then Curved Ridge on Buachaille Etive Mor, then just after Christmas Steve led father and son team William and Ryan up Ledge Route before making the summit of Ben Nevis on a rather windy and unforgiving day. Hannah enjoyed working on a winter skills course for Richard Bentley. They were Instructing a group from Bristol University who over two days spent time on the North Face of Ben Nevis and Beinn A Chaorainn where they gained it's south summit.
In-between all of this some personal climbing was sought out. Hannah had a great day with Lena and Adele who went to climb Cirus on Beinn a Dodaith which unfortunately was not in condition so instead they climbed an icy West Buttress (III). Steve teamed up with Duncan and Hannah for a few days and climbed Auricle (VI,7) in the Cairngorms, made the second ascent of Tried and Tested (VII,7) on Stob Coire nan Lochain before adding their own stamp by making the first winter ascent of the Orphan (VII,8) on Buachaielle Etive Mor.
Lots of wet heavy snow is currently falling over the West Highlands. This is fantastic news as we were lacking any decent buildup in the easier gullies often making for a very awkward approach and some rattly blocks on steeper lines. Along with a forecast drop in temperature and some high winds, conditions will continue to improve into the first half of January. Our winter courses delivered over two and five days are beginning to fill up with keen and eager participants. Signing upto one of our winter skills, mountaineering or intro climbing / advance climbing  courses is a great opportunity for the solo adventurer to join other like minded people who want to learn and enjoy the winter mountains just like you do. Guides and Instructors often meet there best climbing partners on instructional courses as you are dropped into a world of super motivated peers, who often aspire to the same mountain adventures that you do.
If this sounds appealing to you, get in touch and we will help you achieve your goals for 2018! [email protected]
https://westcoast-mountainguides.co.uk/wp-content/uploads/2017/12/Mountain-Guide-Scotland.jpg
844
1500
Ken Applegate
https://westcoast-mountainguides.co.uk/wp-content/uploads/2014/10/logo_wcmg.png
Ken Applegate
2018-01-01 17:33:05
2022-05-10 08:30:04
New Year, New Goals