More chimney action: The Guardian, Aonach Mor
Nick wanted  a slightly shorter day than yesterday, as had to get down to Glasgow this afternoon in order to catch an evening flight, so we settled for climbing on the East Face of Aonach Mor.
Surprisingly, it was very quiet as we geared up on the summit plateau of Aonach Mor, with just Mark with two friends who went on to climb Grooved Arete. From the bottom of Easy Gully, we went the other direction, to The Prow area, where we climbed The Guardian. The route, whilst fairly short, packs a lot of high quality climbing into it's two steep, contrasting pitches. The first follows a corner groove steeply, before a series of turfy ledges out right lead up to a steep step to gain a rocky slab, which has just enough turf dotted here and there to allow secure progress. From here, the route enters the main event, a wide and steep off-width chimney, which is surprisingly accommodating with plenty of good hooks and ledges for feet. It's also very well protected. On exiting the chimney, easy snow slopes and a final steepening leads to the exit slopes. Today, a few moves to the right avoided the small cornice that's present at the moment. The turf is well frozen (which it needs to be) but there is some cruddy ice low down. Overall, the climb is excellent, and quite reminiscent of Deep Cut Chimney on Hell's Lum.
Nick found the climbing challenging, but enjoyed it throughout. We did contemplate a second route, but thought we should quit whilst we were ahead, so that he wouldn't have to rush for his flight. Thanks to Nick for a great couple of days. Unfortunately, it looks like he's taking this cold, clear weather away with him.
Meanwhile, Lou and Steve were also enjoying the good weather, whilst climbing Curved Ridge to the summit of Buachaille Etive Mor. It seemed that it was windier in Glencoe than in and around Ben Nevis today, but they were on their way down before the winds really picked up. Tom was out again with Jan and Ariana. They too were in Glencoe, and had a productive and enjoyable day on Meall a'Bhuiridh. Lastly, Hannah was out with Chris and Andy on the Ballachulish Horseshoe.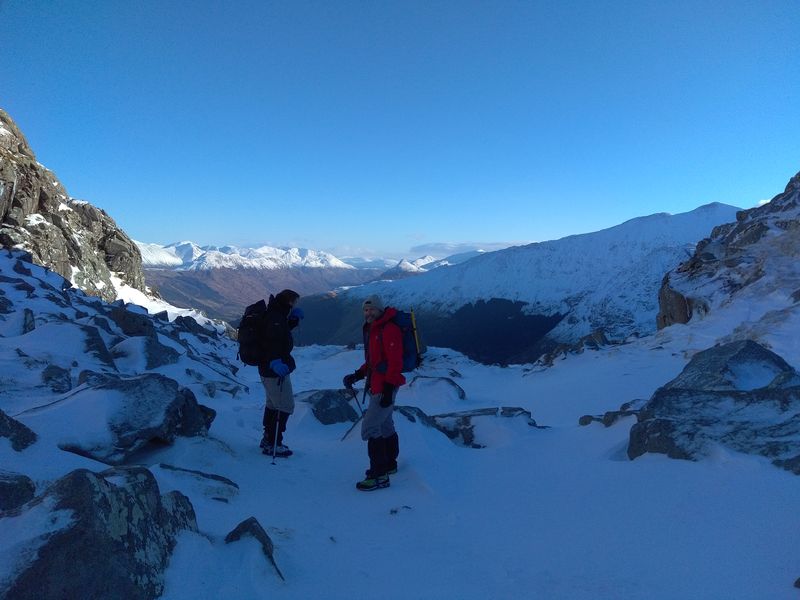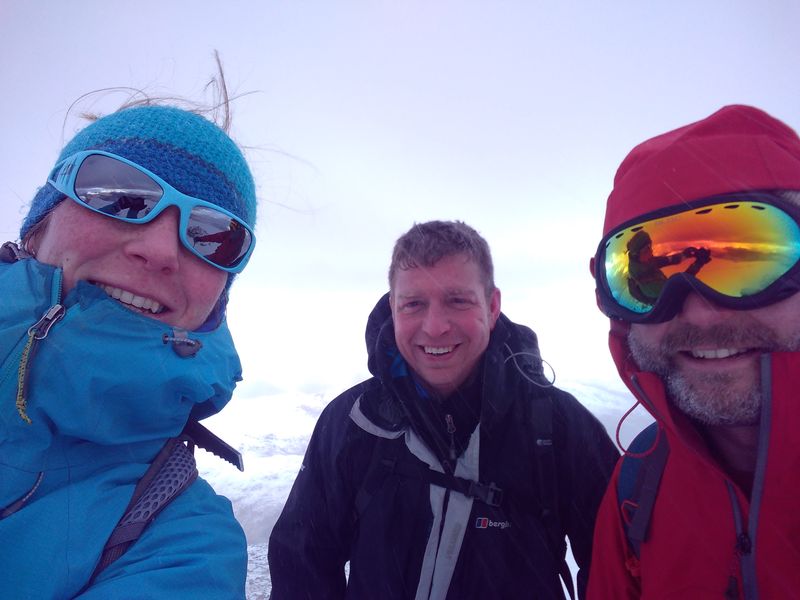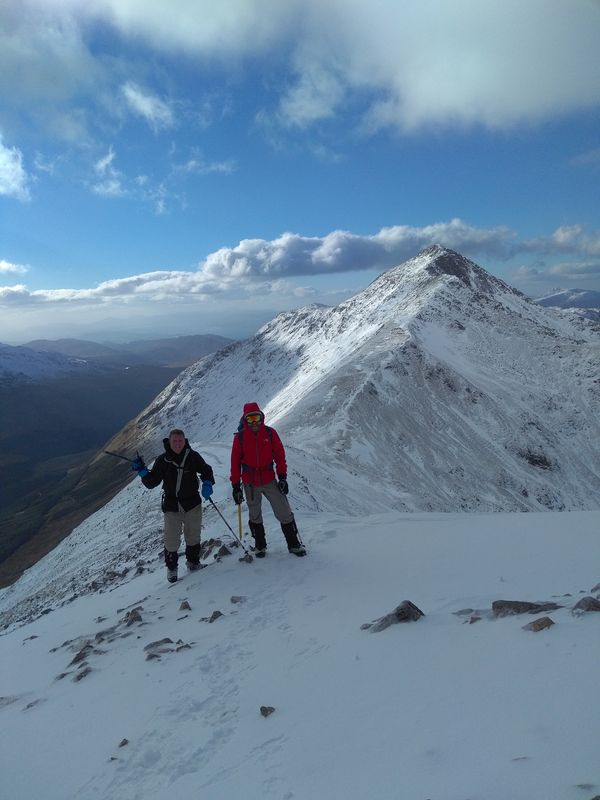 https://westcoast-mountainguides.co.uk/wp-content/uploads/2017/02/The-Guardian-Aonach-Mor-12.02.17-03.jpg
800
600
Ken Applegate
https://westcoast-mountainguides.co.uk/wp-content/uploads/2014/10/logo_wcmg.png
Ken Applegate
2017-02-12 17:46:18
2022-05-10 08:24:17
More chimney action: The Guardian, Aonach Mor